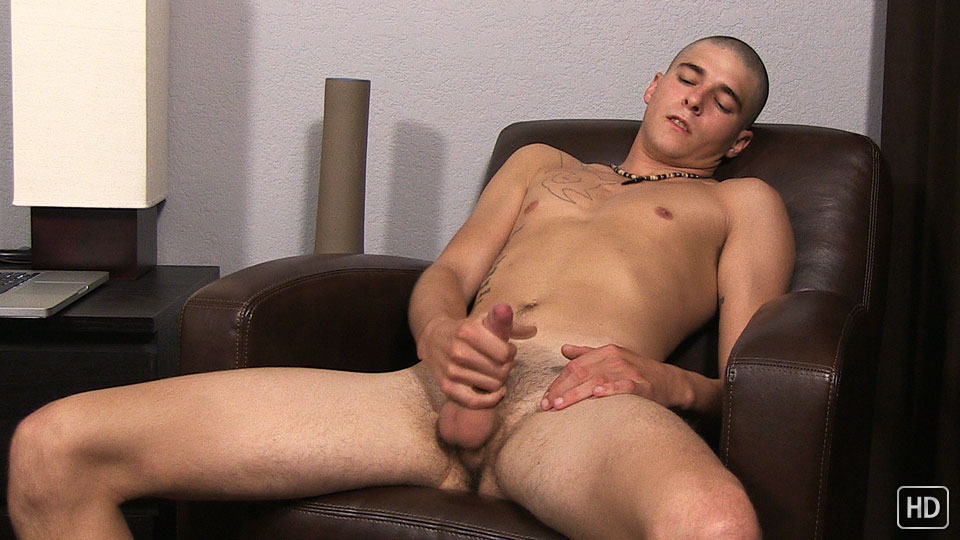 Watch the full scene:
Join Now!
Some of the guys, after they've been over for a couple shoots, start associating my place with somewhere they're going to bust a nut (Pavlov was on to something, I think.) This was how Alec ended up naked on camera.
Alec had come along for the ride when one of the other guys (Nevin or Cole) had a shoot scheduled and while release forms were getting signed, asked if he could rub one out real quick. Of course, the answer to that question is always, yes!
So, Alec got himself situated with some porn, pulled off his cowboy boots and got to work on his uncut cock. I swear, Alec has some of the thickest cum I've ever seen. He was even nice enough to give the camera a nice close-up of the load all over his hand.