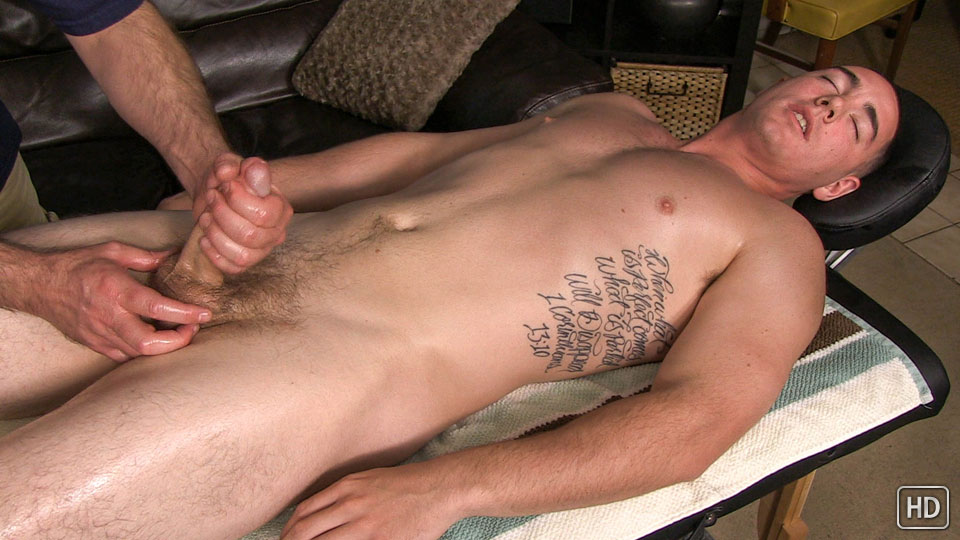 Watch the full scene:
Join Now!
It took a couple weeks to get Damien back. Unlike most of the guys, it wasn't because he needed some time to think about taking the next step in his porn exploration. Trust me, he was ready. More like he needed to get the "ok" from his semi-girlfriend of the moment. And even then, the whole truth wasn't exactly forthcoming.
"She thinks I'm doing another jack-off video," he said with a grin and the slightest hint of guilt.
Gotta be honest; I didn't care. I couldn't wait to get my hands on Damien's bod, and especially his ass. As open-minded as he is, though, that was a zone he hadn't quite gotten in touch with yet, so when I lubed him up and reached between his cheeks, he flexed up his glutes. I actually had to tell him to chill out and relax. Once he did, though, there was a hint from his body language of enjoying a forbidden fantasy of having his hole played with.
At least that's the message his engorged cock was sending when he flipped over. I'm thinking I might have introduced Damien to his Happy Button.
The front side was 100% fair game. Damien closed his eyes and gave me full reign over his cock while he closed his eyes and fantasized about... whatever.
And "whatever" was going on in his imagination certainly did the trick. As I wrapped one hand around his balls, within a few strokes Damien let out the slightest gasp, turned his head, and blasted a stream of cum that landed clear over his shoulder. Even NASA would have been impressed at the trajectory.
Tags: Big Cumshot, Massage