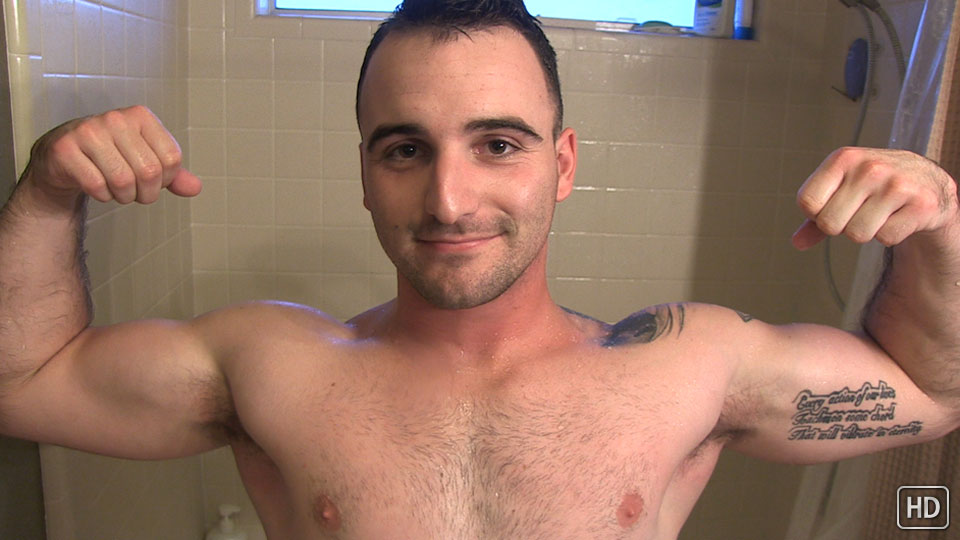 Watch the full scene:
Join Now!
"So, what are you gonna tell your buddies?" I asked Tom as I followed him into the shower.
"That it was the easiest money I've ever made!" he laughed.
Marines are a special breed. And, as you'll hear, even Tom will attest to it, describing them as something along the lines of the "biggest gay guys who are also homophobes" you'll ever meet. Between the games of "gay chicken" and jerking off with barrack roommates, I guess it works out. Somehow.
Tom goes into the details of his tats, shaving his chest (and how fast his hair grows in), and the compliments he gets from girls on his nicely-shaped dick. A quick after-shower piss and some naked flexing is all in a day's work around here.
Enjoy!
Tags: Hairy, Muscular, Behind-the-Scenes