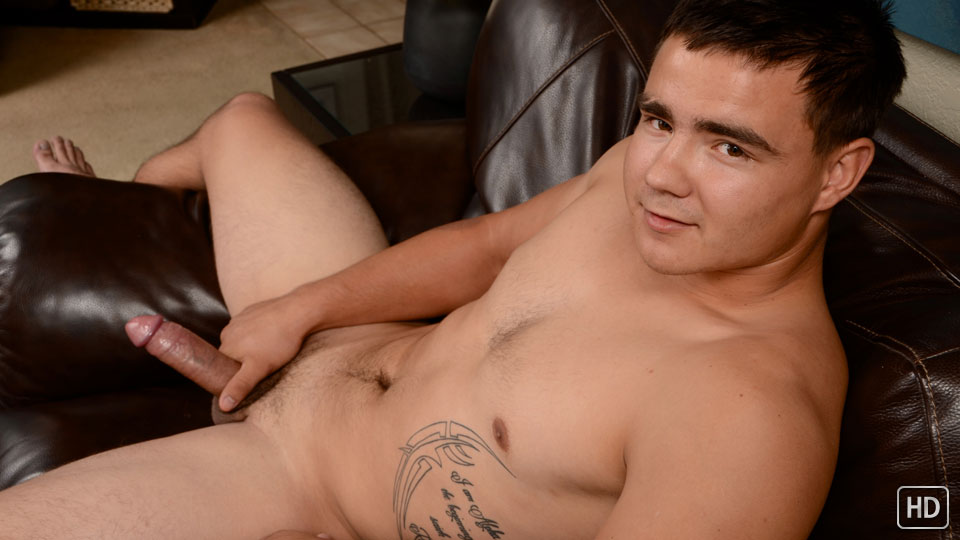 Watch the full scene:
Join Now!
I was out at one of the local malls when I spotted 19 y/o Yuri and struck up a conversation with him. As we got to talking, it came up that he was about to get released from the Marines and was out job hunting.
Seeing my opening, I reached into my pocket and handed him the card I had ready for him. As luck would have it, a buddy of his had just been telling him about making some cash doing porn, so Yuri was all for giving it a shot when the chance came up.
Yuri was full of nervous excitement when he showed up. When his clothes came off, it was my turn to get excited! He's got a thick and solid body from his years as a wrestler. Yuri is also Russian-born, so you fans of uncut cock will be thrilled to see his more-than-ample foreskin.
Yuri took a minute to warm up to the cameras, but just barely that long. As he released his inner-pornstar, Yuri seemed to get off by the attention. When he bent over and spread his muscular ass, I swear his dick got even harder as he stroked it between his legs.
With all the pre-cum that had been leaking out of his cock, it was obvious that Yuri was practically busting at the seams to unload. He lay back on the chair and worked his cock like a jackhammer. In a final gasp, Yuri whispered he was about to cum and cranked out a thick pool onto his stomach.