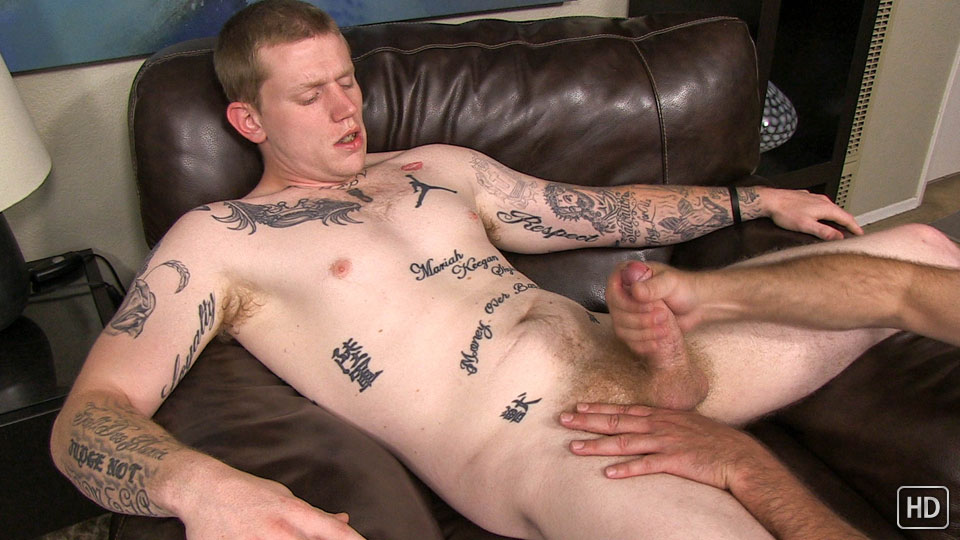 Watch the full scene:
Join Now!
When Trever got in touch about wanting to try out for porn, my first thought was, "This guy looks dangerous."
Despite my initial reaction, I was intrigued. Maybe it was his red hair and pubes. Maybe his uncut cock. But mostly I was curious why his girlfriend suggested that he apply to a gay porn site for work. The whole thing was her idea, apparently.
I found out pretty quickly that Trever's bad-boy looks were almost a front; he was actually a easy-going guy who happened to have a bunch of crazy tats. And the question about the girlfriend? Well, she liked the idea of seeing him messing around with guys. I like her, too, even though we never met!
With that little piece of information, though, I figured it was fair game to sample the goods. Trevor certainly didn't seem to mind when I reached out to grab his cock and started stroking him. And judging by the expression on his face, he didn't mind the help up to the grand finale.
Doubt we'll be seeing him again, but it was an adventure, for sure.
Tags: Helping Hand, Uncut, Redhead/Ginger, Auditions