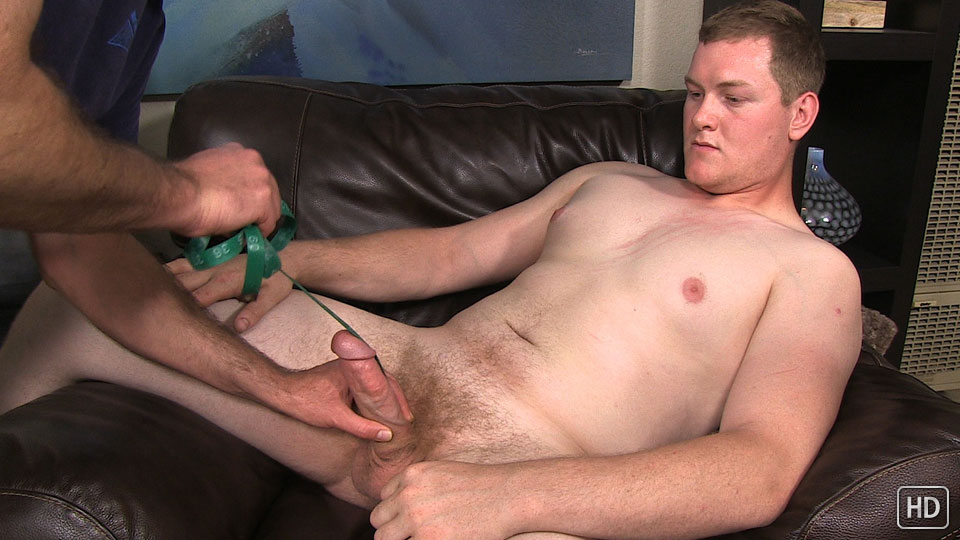 Watch the full scene:
Join Now!
Victor is one big dude: 6' 5" tall, 250 lbs, and size 15 shoes. With measurements like those, you'd expect (like most people do) that he'd been a football player. But Victor was drawn to music instead and played an instrument his high school band. He's a bit of a gentle giant.
The military brought Victor out to San Diego and he's been trying a few new things while he's here. When I saw him online one day and asked him if he'd thought about doing porn, he took a little survey among some friends. A little over half told him to go for it (and one even drove him to the shoot) so he decided to take the plunge.
There were some moments where a little smirk crept its way across Victor's mouth. It seemed like the reality of it all would hit him every once in a while and he was smiling in disbelief.
Oh yeah, and I just had to get an "official" measurement on his cock. Nice n' thick: 7" by 6" around.
Tags: Stocky/Husky, Auditions