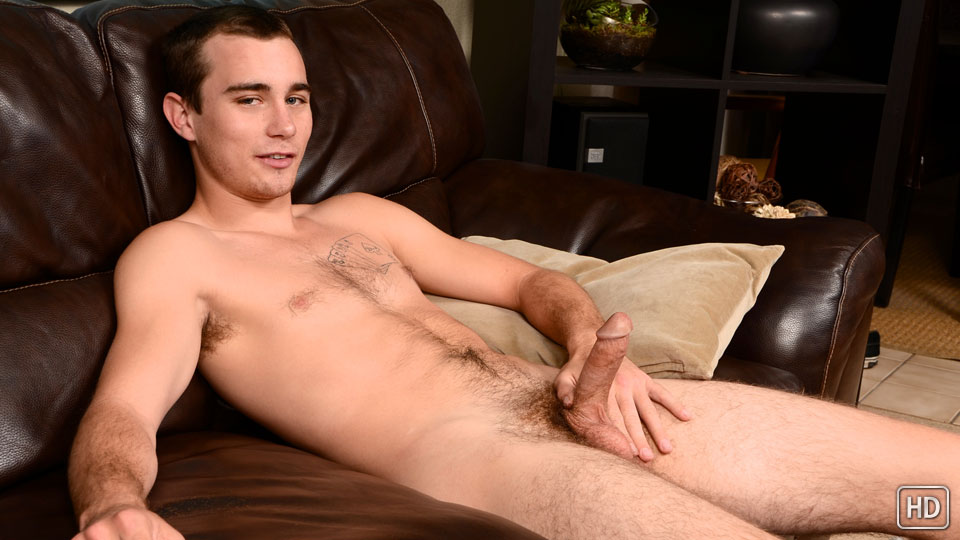 Watch the full scene:
Join Now!
Terry is a 20 y/o str8 guy I met at one of the local surf/skate shops. He was kind of a quiet guy, but something told me he wouldn't flinch if I slipped him a card. His eyes widened slightly, but he admitted right there in the store that he'd been wanting to do porn for a while.
Once he was in front of the cameras, though, his fidgeting and short, one-word answers could only mean one thing, so I asked how he was feeling about things so far.
"I'm pretty nervous," he said with a grin, "but I'll get through it."
Once he got over his initial jitters, Terry did get through it, even if he wasn't the most vocal guy. And if he was nervous by the end, I'd never guess it. When Terry got the thumbs up for his cumshot, he was so quick on the draw that I barely had enough time to get the cameras set up for it!
Tags: Auditions