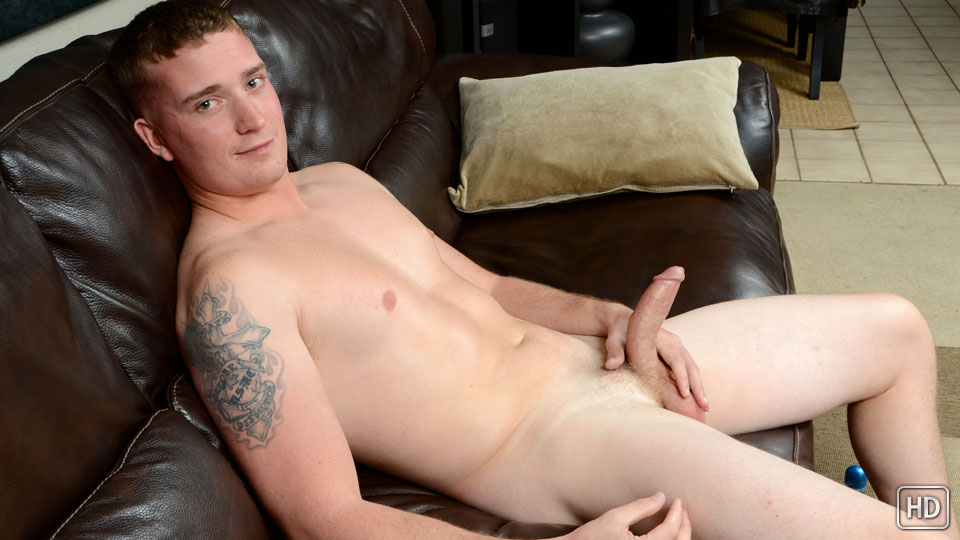 Watch the full scene:
Join Now!
Mick is a str8 Marine who met a friend of mine recently. After they got to talking, Mick mentioned that he'd been thinking about doing porn for a while. When our mutual friend said he knew someone (me) who shoots porn with a lot of military guys, Mick jumped right on board to give it a try.
Mick is 24 y/o and, unlike a lot of the Marines I've shot, didn't tell any of his buddies he was going to show off his cock to the world. He did, however, tell his mom. She gave him a thumbs up about it!
Once he got undressed, the first thing I noticed was Mick's big, low-hanging balls. And once he started getting hard, his slightly downward-curved dick.
Mick is a vocal guy once he get close to cumming, as if his ball sack tightening up wasn't enough of a clue that he was getting ready to bust. It was an intense build-up as thick globs of cum pulsed out of his cock onto his stomach.
(Don't miss the behind-the-scenes, either, that's a separate video below!)
Tags: Auditions, Behind-the-Scenes