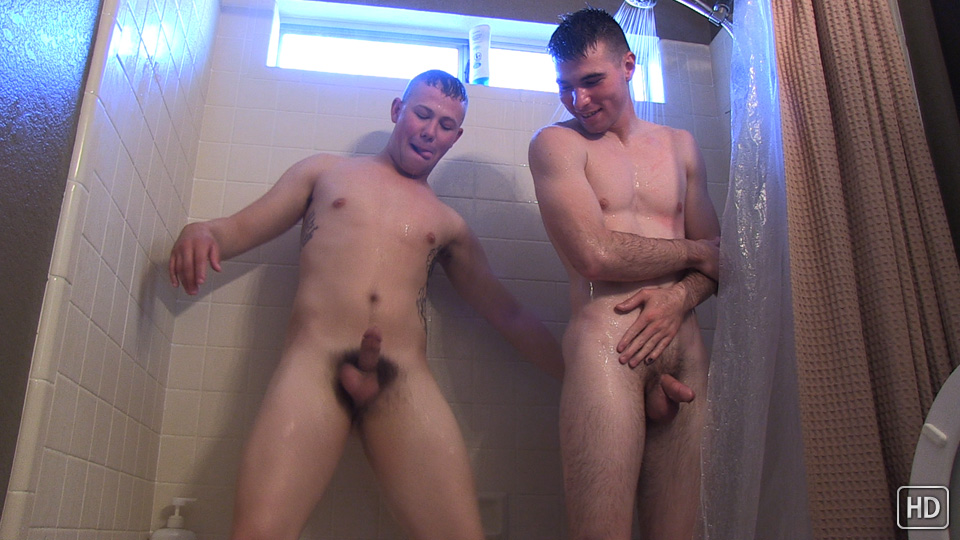 Watch the full scene:
Join Now!
"Shower time!" the guys said in unison after Sean busted a nut (and Randy busted *twice*) in their JO Buddies scene. So, off they went with me trailing behind, camera in hand.
Highlights from it all?
Sean takes a big ol' piss.
Randy, in a sort of "I-dare-you" move to Sean, drops the soap. Twice.
The guys explain how boot camp makes showering with just about anyone completely not awkward.
And, of course, no behind-the-scenes video is complete without some helicopter dick spinning and naked flexing!
Tags: Duo j/o, Behind-the-Scenes