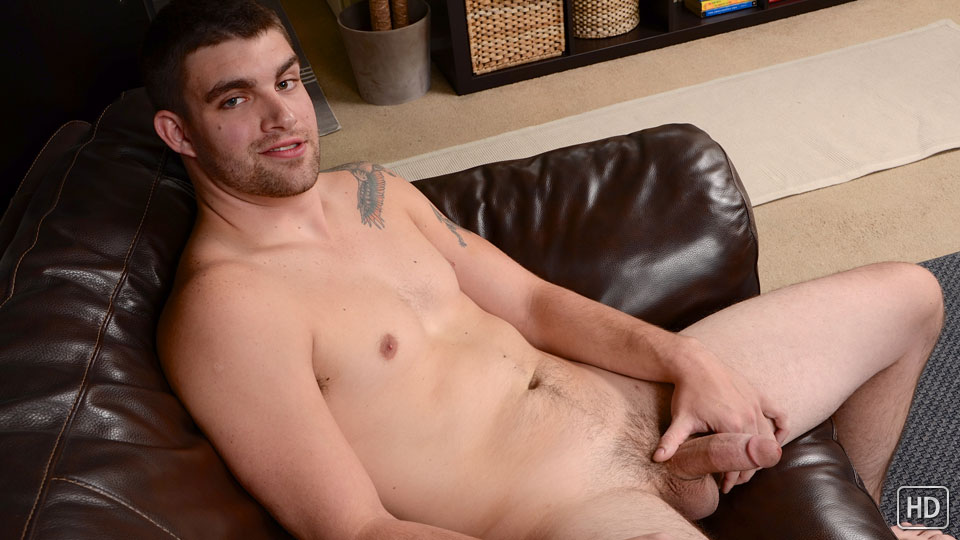 Watch the full scene:
Join Now!
Lee is a transplant from the east coast, brought to San Diego courtesy of the Marines. After recently getting out, he decided to give a shot at porn to help make ends meet. Something he's been thinking about for a few years.
When we got to talking, Lee turned out to be just the kind of guy I'd hoped he would. He and his ex wife were, in his words, "Too horny for their own good."
Lee likes to jerk off. A lot. I asked him where the weirdest place he's rubbed one out.
"I can't even think of one," he said with a laugh. "A lot of places."
I couldn't wait to get Lee naked. His sexy bedroom eyes just about made me want to tear his clothes off for him.
When Lee stripped out of his clothes, it took him a minute to get into his groove, but, within minutes, he warmed up to the camera like the porn star he'd dreamt of being.
I don't think bending over to show off his ass was one of the things he envisioned when he signed up, but, man, was I ever glad to get a glimpse of his tight hole.
Lee flipped back over and was ready to go. As he worked himself up to the grand finale, his cock throbbed and his eyes rolled back into his head as he let out a gasp and spurted a load onto his stomach.