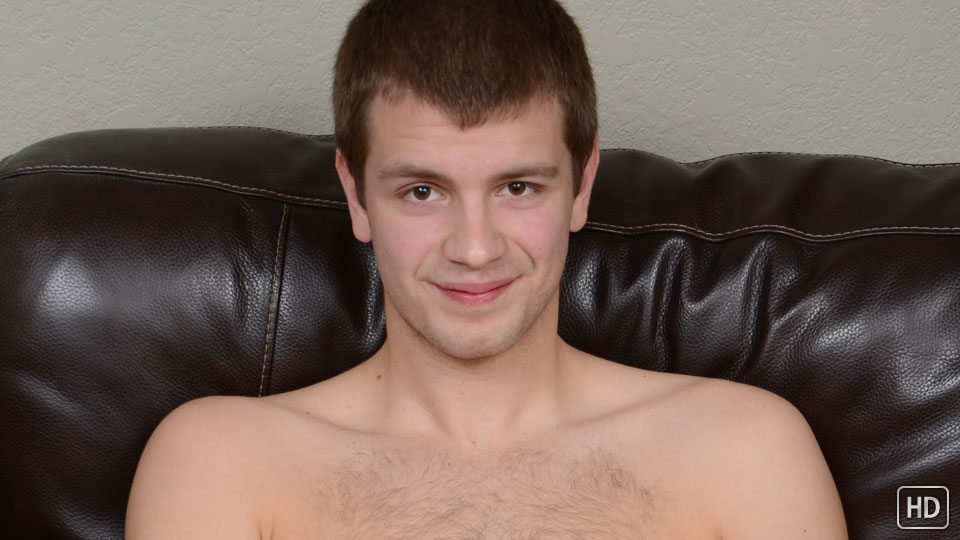 Watch the full scene:
Join Now!
Cooper just recently moved to San Diego and, since he'd been wanting to give porn a try since a pretty early age, thought there wasn't a better time to do it than now, being the new guy in town.
Cooper is 19 y/o and actually told a handful of friends about getting naked on camera.
"They were pretty stoked," he laughed. "They actually want in on it, too."
He jerks off at least once a day, but one day, pretended to be sick to stay home from school and jerked off seven times. Once, he even jerked off in his principal's office!
Cooper is uncut with plenty of foreskin. A lot of times the guys exaggerate the sizes of their dicks when they send in their applications. In Cooper's case, he was spot on: 8 inches long and a little over 5 inches around. I made sure to check the accuracy. (wink)
The studio lights might have made Cooper's first porn experience a bit more stressful than he thought it'd be, but it didn't stop him from eventually squirting a big ol' load all over his furry stomach, with a build-up that was super intense.