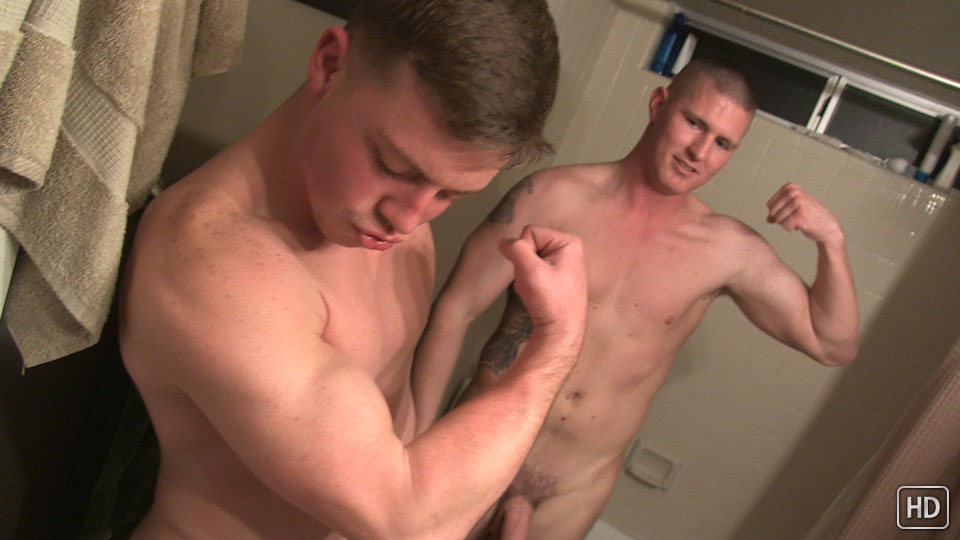 Watch the full scene:
Join Now!
With the "magic" of editing, a couple of the funnier moments were left out of Reed and Eli's side-by-side jerk off scene. But there was one that I just had to share in this bonus update.
After the shoot it was off to the shower for some more fun including a little more of the back story of Eli jerking off with his step brother. Turns out that he was a bit of an early bloomer when it comes to spankin' the monkey.
The guys had a story or two about naked barracks shenanigans and, of course, no behind-the-scenes video is complete without some helicopter dick-swinging and naked flexing.
Tags: Duo j/o, Uncut, Hung, Muscular, Behind-the-Scenes