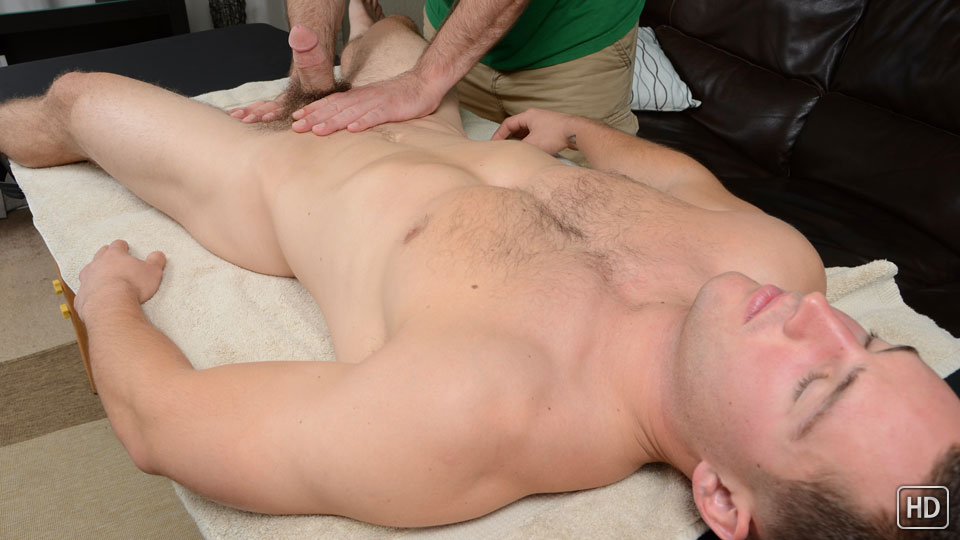 Watch the full scene:
Join Now!
Dean is back by popular demand, ladies (if there are any of you watching) and gentlemen. His friends think he keeps coming back to shoot jerk-off videos; little do they know! Last time, Dean played with a big dildo, pulling it in and out of his ass and mouth. This time, after having to take some time to think about the cash he was being offered, he agreed to get his first happy ending massage from a guy.
Dean lay face down on the massage table and I started by oiling his back up. But let's be honest, it didn't take long to move to his ass. Those of you who have seen Dean's other two videos know that this guy's ass is a thing of beauty: smooth, muscular cheeks with a deliciously hairy crack. Who wouldn't want to oil that thing up, spread it, and rub his tight hole?
When I stroked his cock from between his legs, Dean lifted his ass up in the air, giving me better access to his cock and showing off his hairy crack at the same time. Talk about a win-win situation.
I flipped him over and oiled up his torso. This guy is a machine. Every time he shows up, he's leaner and more defined. It was hot enough just rubbing down his tight abs and chest, but the throbbing cock standing at full mast just could not be ignored.
As I slowly teased the head of his cock, Dean got so turned on at one point, he told me to stop stroking for a little bit so he didn't cum too soon. As if his hot cock spewing jizz could be a bad thing.
I teased the head of his shaft after a short break, pushing out some precum. When he finally did shoot, I was glad he held off, because he had worked up a big load that spurted out of his cock like a geyser.