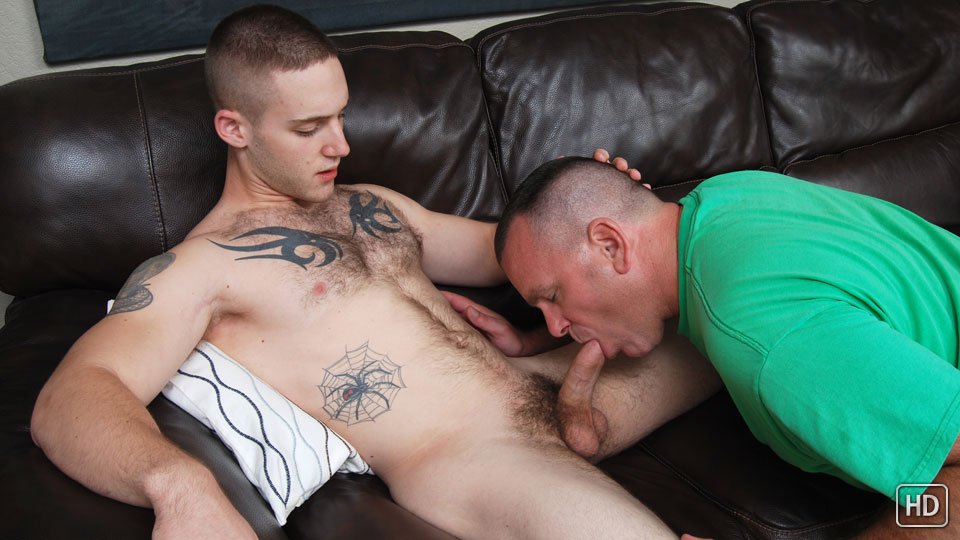 Watch the full scene:
Join Now!
When Noah called up to ask if he could come back for another shoot, it took all of 2 seconds to give him a big YES! I couldn't wait to get his hot, hairy bod naked in front of the cameras again.
Noah showed up with a 2-day load saved up so he was plenty horny. As I peeled off his shorts and started sucking on his cock, he was hard in no time. He has definitely warmed up to the idea of kicking back and getting his shaft worked over.
I had Noah bend over the couch so I could stick my tongue up his deliciously furry ass. Noah gasped in appreciation, spreading his legs to give better access to his virgin hole.
When he stood up, Noah grabbed my head and started fucking my mouth. "Ohhh... fuck," he said under his breath. "That feels so good." It didn't seem like it was going to be long before Noah was going to bust.
As he thrust his hips faster toward my mouth, Noah suddenly let out a final moan saying that he was going to cum, pushed back my head and shot a thick load all over my face and down the front of my shirt.