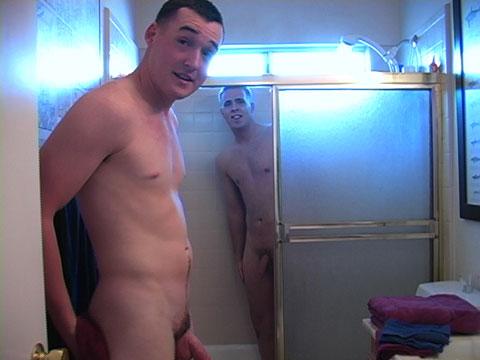 Watch the full scene:
Join Now!
After their side-by-side jerk-off, the guys headed in to shower off. Seems like they just can't stop playing with their dicks! While Ben's in the shower, Darian's on the counter trying to go for his third nut of the morning.
There's lots of joking around and teasing each other. Darian explains his practice of sex as a form of exercise. Ben adds, "Yeah, and if you blow big loads like Darian, you lose a couple pounds every time!"
Best friends, indeed. Enjoy this bonus behind-the-scenes video.
Tags: Duo j/o, Behind-the-Scenes