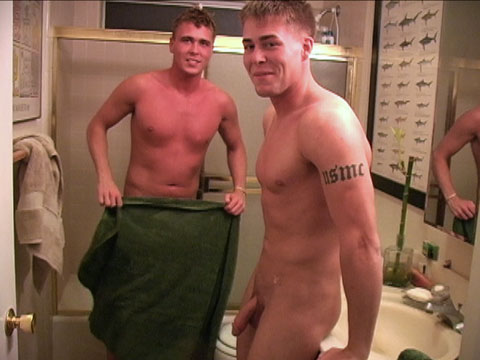 Watch the full scene:
Join Now!
The guys head off to the shower after their shoot to clean all the lube and jizz off. Of course, there's also all the brotherly joking and heckling you expect to happen.
They must not have very hot water back at the Marines barracks, cos Jesse has to tell Robbie to hurry up and let him have a turn. But then once Jesse gets in he's not too rushed about getting out either.
"This is a nice shower. I should go grab the lube and beat off in here!"
Tags: Duo j/o, Behind-the-Scenes