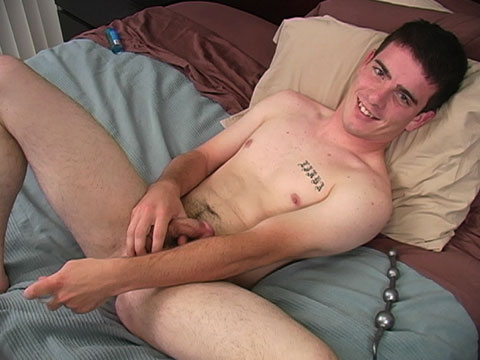 Watch the full scene:
Join Now!
Josh told me after his first shoot that he had bottomed with a guy before, but that he had never used a sex toy on himself.
"But I wouldn't mind trying it out on camera."
He must have read my mind. And knowing Josh gets off just by being watched, I knew this was going to be a hot one.
Josh picked out two to take for a spin: rubber anal beads and a big glass dildo. He took both like a champ, cramming them deep inside and writhing around on the bed. The beads were his favorite, and he ended up taking them home with him for some more fun.
He picked the dildo to get off with, fucking himself while jerking off and squirting another huge load that nearly flew over his shoulder. The look on Josh's face after busting is priceless. Like it was the ride he had been waiting to take his whole life.
Tags: Anal toys, Big Cumshot