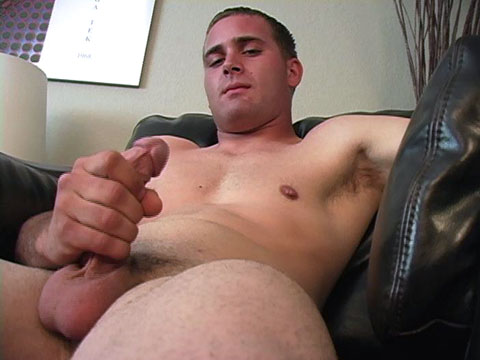 Watch the full scene:
Join Now!
Fresh out of the Marines, Johnny wanted to see about "this whole porn thing." He's 22y/o and str8, coming out to San Diego from New York (in case the accent doesn't give it away).
Johnny was a wrestler and played lacrosse in high school. Two pretty rough sports which have kept him in nice shape. Besides having a toned body and killer blue eyes, there's a thick piece of meat between his legs which he loves showing off. He's one of those guys who can barely keep his clothes on.
Johnny says he has a fantasy of face-fucking a chick, but is too respectful knowing she'd go home to face her dad. I told him I might know a guy or two who would help fulfill that fantasy without the guilt trip. On camera, of course. He might not be ready to make that leap just yet, but I think there's a glimmer of hope down the road.