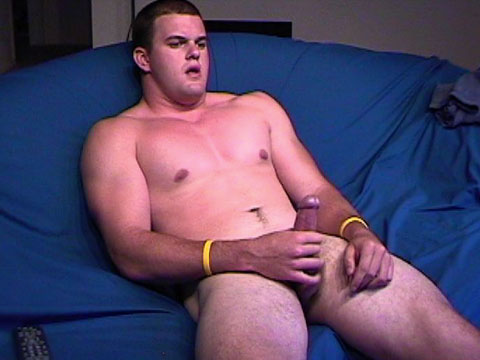 Watch the full scene:
Join Now!
I met 19y/o Marco online and told him he should come over to audition for some work. He's a beefy rugby player who's just about into every typical college "guy" thing you'd imagine. Obviously, working out is up there at the top of the list.
He was a little nervous for his shoot, and I actually had to leave the room for a few minutes while he got hard. But once he got it up, it stayed that way the whole time. He ends up jerking off and dumping a load out onto his pubes.
Tags: Muscular