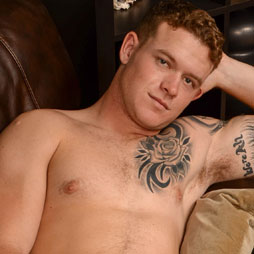 Age: 22
Height: 6'
Weight: 210
Shoe: 10 1/2
Cock: 7" x 5 1/2"
Orientation: Straight
Finn seems like a no-nonsense guy. He knows what he likes, and doesn't have any problem making it known. Including doing porn, since he told a bunch of friends about it.
We'll have to see if anything more will come for his foray into the "adult industry." His first reaction didn't sound too promising that we'd be seeing anything more than solo work. But I'm not giving up hope just yet.
Burn a few candles and mumble some words of hope and prayer with me. I'd love to get Finn back, whatever it takes.
Videos
Photos
Bonus Scenes