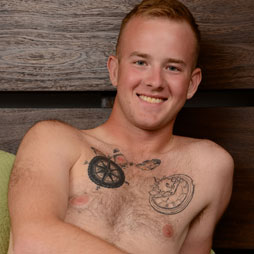 Age: 19
Height: 5' 9"
Weight: 165
Shoe: 10 1/2
Cock: 8" x 6"
Orientation: Straight
"Surprise" seemed to the word of the week when Koury first showed up. It was Christmas-come-early in my book. A hung and hairy present!
To boot, Koury seems to have some blurry boundaries around being "str8" and that, as you know, will certainly mean we'll be seeing more of him.
Bon apetit.
Videos
Photos