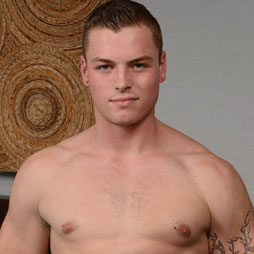 Age: 18
Height: 6' 2"
Weight: 205
Shoe: 12
Cock: 8" x 5 1/2"
Orientation: Straight
As much as I love the "deer in the headlights" guys, I love it when a guy is completely turned on by the experience of showing off in front of the cameras.
And that is totally Lucas. For being only 18, he seems ready to take on the world. Porn world or otherwise.
Lucas gave the vibe that he might be a bit hetero-flexible; maybe even a little curious about how us guys do things. I have a feeling we'll be seeing him again... and I can't wait.
Videos
Photos
Bonus Scenes