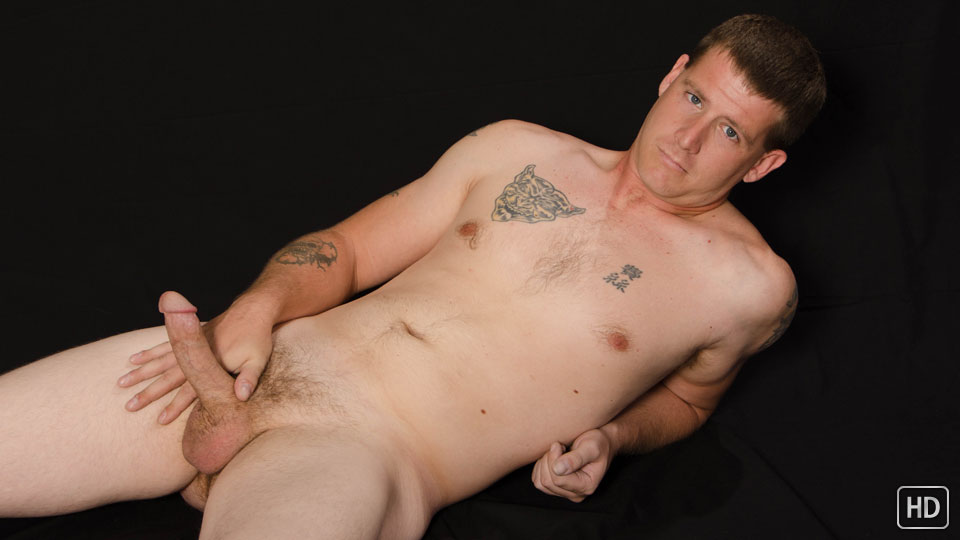 Watch the full scene:
Join Now!
If you've been following the site for a while, you may have noticed that Gene has been my "go-to" guy to try out new types of shoots. He did the first BJ scene, first massage scene, first qwicky scene. A while back, I hit him up to see if he wanted to try another idea I was playing around with: recording a photo shoot that blended into a solo j/o.
I get emails from time-to-time from members who want to see more of the behind-the-scenes stuff. It's kinda hot, in a voyeuristic way, to see the guys more at ease. At any rate, Gene was all for being my trial model for the idea.
Gene has one of those cocks that just loves the attention of the camera. He'd barely unzipped his jeans and it was already getting hard. That's one of the reasons he's so great for this kind of "exploratory" shoot -- he ain't shy about his body and sexuality.
The whole video is a little over 30 minutes, so pull up a bowl of popcorn and lube and enjoy the show.
As for Gene's finish, it was another whopper (as I've come to expect from him). The shots of cum flew right past his chest and splattered onto the backdrop.
Tags: Big Cumshot, Hung, Behind-the-Scenes