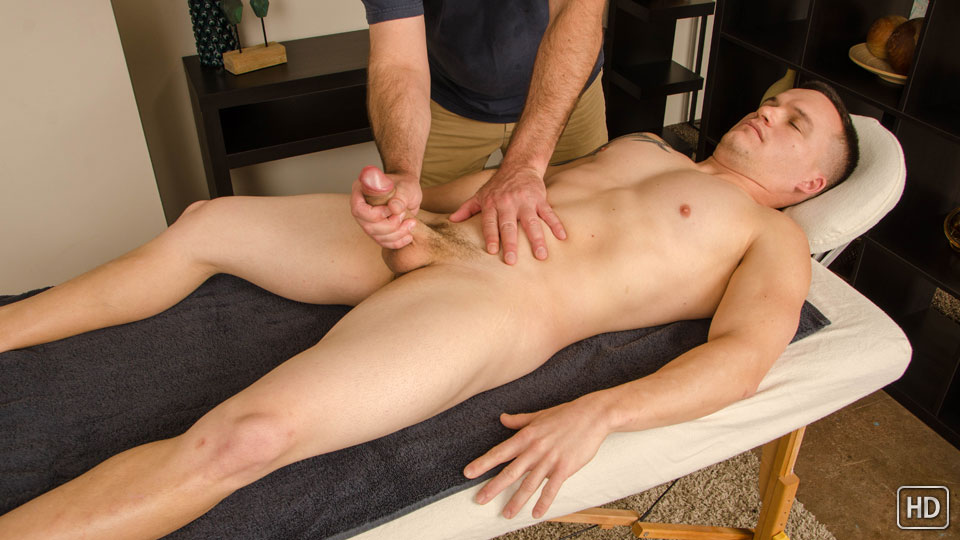 Watch the full scene:
Join Now!
It was a little surprising, since he'd been deployed overseas so many times, to hear that Marty had never gotten a happy ending massage before. For military guys, it almost seems like a rite of passage. He said the mood just never struck him, though.
That said, he jumped at the chance to come back and give it whirl. He even made sure his wife was going to be okay with it and saved up a couple days worth of nut before coming over.
Marty's muscly bubble butt was like a target for my hands after rubbing down his back and shoulders. His cock was getting harder by the second every time I spread his cheeks and gave his hole some attention.
Wanting to make his first time on the massage table a memorable one, after getting Marty nice and hard by stroking him, I started using my mouth to get him all the way up. Marty's jaw fell open in response, quietly whispering something to himself (I still couldn't catch what he said after watching a few times... see if you can tell.)
If I had to guess, it seemed like Marty must have been right on the edge the whole time. After teasing his cock for a while, I barely picked up the pace of sucking on him before he lifted his head up, saying he was about to bust. And what a finish it was. Marty shot streams of cum that landed all the way up his chest and covered his abs.
Tags: Oral, Big Cumshot, Uncut, Muscular, Massage