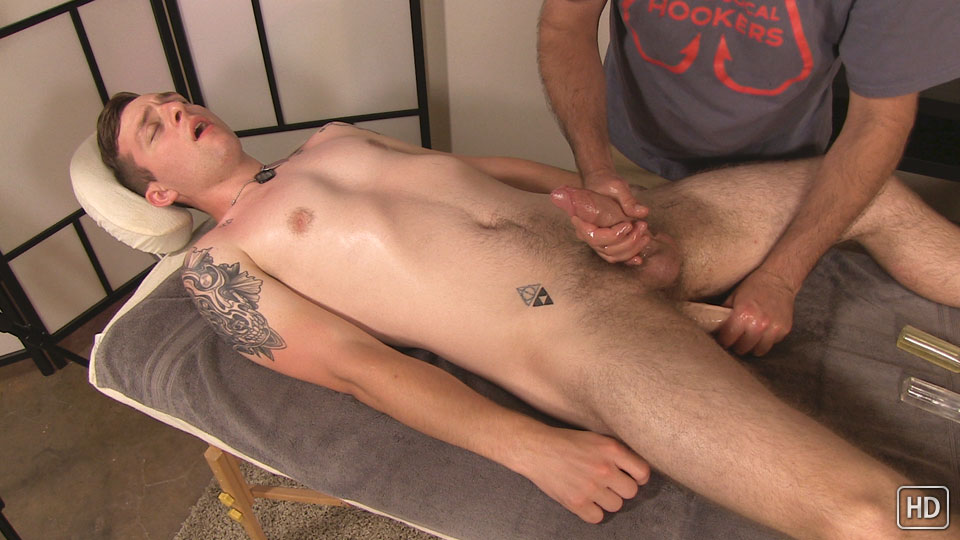 Watch the full scene:
Join Now!
Dixon had so much fun in his porn debut last time that he couldn't wait to come back for another shoot. There were a lot of "logistical problems" getting it set up, though. Life in the military! Alas, things (obviously) fell into place eventually.
When I asked him about doing a happy-ending massage, Dixon was even more excited since he'd never gotten any sort of rub down before. Not a "regular" one or even an erotic one in foreplay. Things took a bit of an unexpected twist toward the end that was just icing on the cake.
Of course, Dixon gets hard at the drop of a hat. What I didn't realize was how much rubbing his ass and paying some extra attention to his hole was going to turn him on as much as it did. He asked a couple times, as the cameras were being repositioned, how many other angles there were before he was going to get to bust.
When the moment came, it was clearly going to involve having a finger slid inside his ass. What came as a bit of a surprise was when Dixon lifted his head off the table with a question.
"Do you have anything bigger?"
The dildo he chose was a thick, veiny 8-incher. And once in position, it did its trick! Within moments Dixon was moaning and squirming, letting out one final gasp that he was going to cum and unloading onto his stomach.