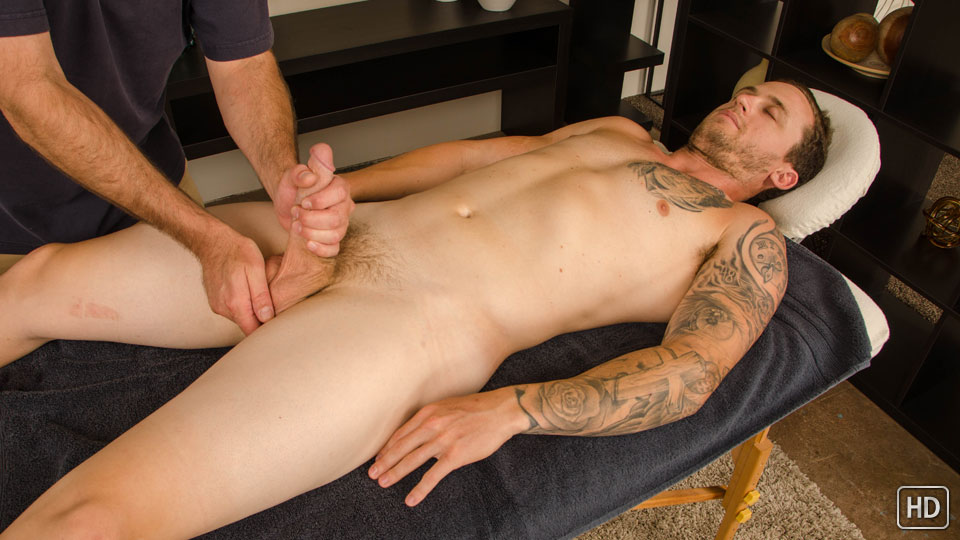 Watch the full scene:
Join Now!
Blake took a few weeks before finally deciding to do a massage video. I had a feeling he'd be coming back, though. He'd gotten a few happy-endings at some of the local parlors. This one was a bit different for him since he'd never done anything with a guy before. But then again, he was getting paid for it, rather than paying for it!
After getting started, my hands worked their way across his back, pushing apart his legs to find his dick was already getting hard. A few passes across his ass and rubbing on his hole and it was looking like things were already in full swing.
Blake's mind must have been focused on something good because when he turned over he was rock hard. He kept his eyes shut for the most part, but his stiff cock and quiet moans were clearly telling me he was enjoying the ride.
I'd barely started stroking him faster before Blake whispered that he was getting close to cumming. Within seconds, Blake's head lifted up from the massage table and he let out gasps and moans while releasing a well-earned load that soaked his abs.
Tags: Massage