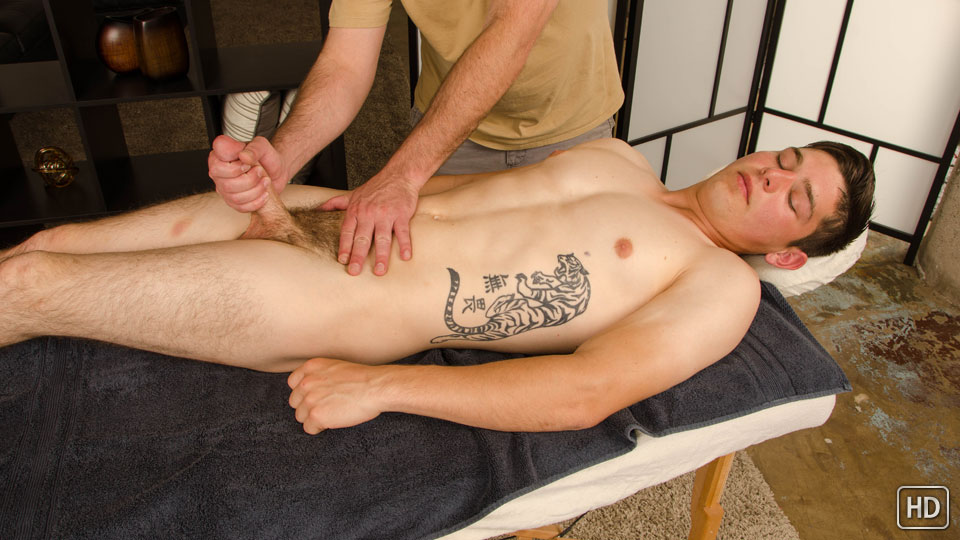 Watch the full scene:
Join Now!
Luis took his time to come back around for a happy-ending massage. He'd never gotten one before. Not that he wasn't open to the idea, but he also never thought he'd be doing anything with a guy. Eventually, though, he warmed to the idea, along with the stack of greenbacks waiting for him.
True to form, Luis hadn't jerked off for about a week prior to the shoot. Even so, between the mental leap he was taking and his unique jack-off style, it took some work to get Luis' cock primed. The trick? Lots of attention on his low-hanging balls.
Once things got going, Luis seemed to relax and was having trouble, now, keeping from busting too soon. I didn't ask what he was thinking about while laying on the massage table, but whatever it was was working. With a solid grip around his ball sack, it was only a short matter of time before Luis had a week's worth of nut running down my hand and onto his pubes.
Tags: Massage