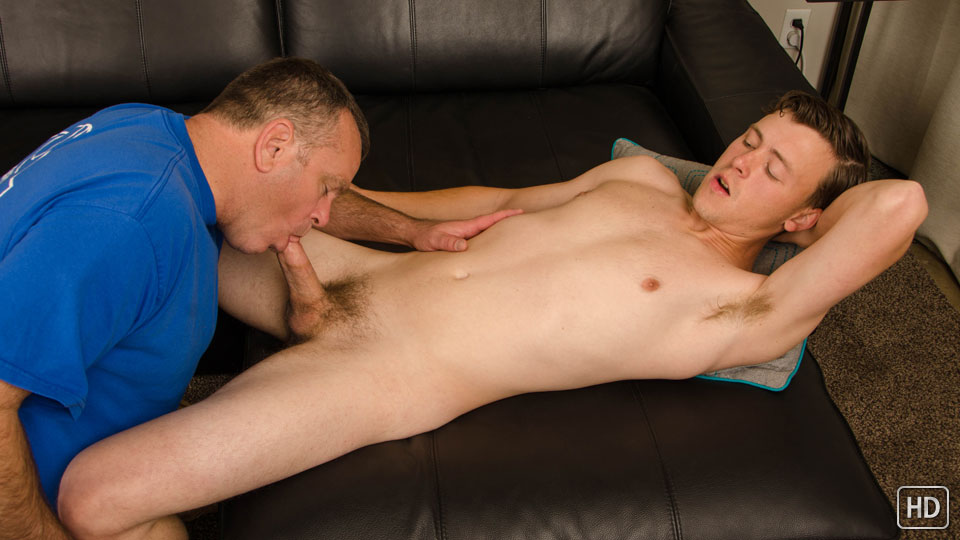 Watch the full scene:
Join Now!
It took Nolan a while to finally decide to go for a blowjob. With enough time to think it over and a pile of cash to tip the balance, he eventually sent a text that simply said, "When can we do it?"
Getting his first handjob from a guy didn't seem to phase him much; getting his cock sucked was a whole new level he never imagined doing. I'd asked him if he liked getting head. He said that he did, but added that he'd never really been with anyone who could do a good enough job to get him off that way.
As I pulled his jeans down and wrapped my mouth around his shaft, it grew so fast that it didn't seem that getting head from a guy was going to be as awkward as he thought. And judging from his facial expressions, he was quickly and pleasantly surprised.
When Nolan stood up he instinctively grabbed the back of my head and slowly started fucking my mouth. His jaw dropped and he let out a few gasps as he pushed his thick rod all the way down my throat. Whatever was going through his head at that moment, it was clear that he was finally getting a bj that was going to get the job done.
Nolan lay back on the couch and, as I worked him closer to the edge, the build-up grew more and more intense. His facial expressions were priceless. Nolan's head rolled back and he barely whispered, "I'm close." With a few more strokes, thick streams of cum ran down the side of my hand and covered his pubes.
Tags: Oral