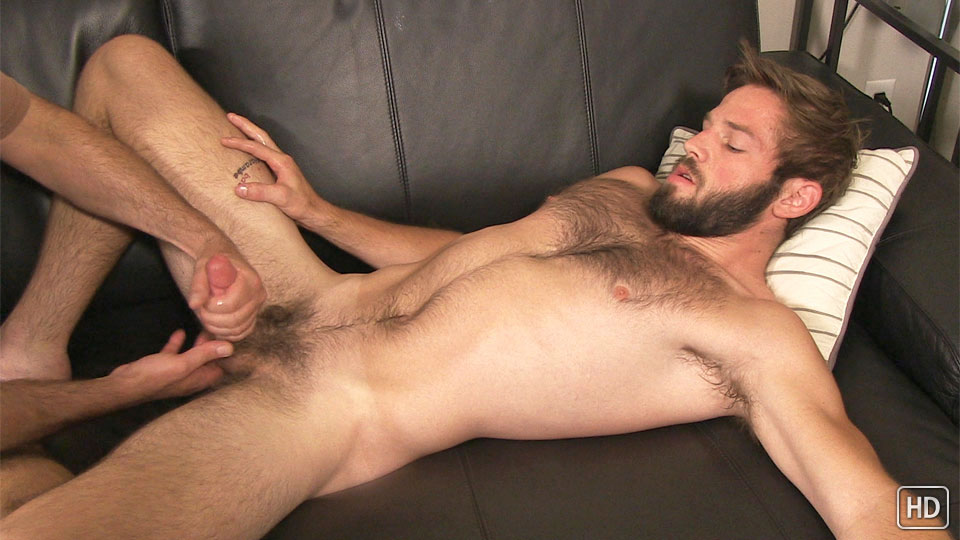 Watch the full scene:
Join Now!
Barry was in San Diego on summer break from college, looking for ways to make some extra cash, when he remembered that a friend had told him about doing a jerk-off video for another site. He did some internet searches and, finding SW, decided to get in touch.
When he showed up, he seemed pretty un-phased about things; definitely not nervous, and very "business-like." Being in porn wasn't something he'd thought about very seriously until recently. Of course, like a lot of the guys, he'd always had it in the back of his mind.
Trying to get an idea of what was going through his head, I asked if any of his friends would be surprised that he was getting naked on camera. A sheepish smile ran across Barry's face.
"No," he laughed. "They wouldn't be surprised one bit."
Not only is the kind of guy who would be the one to streak a party, he also seems to the type to try just about anything once. Even if it was something completely unexpected. As you'll hear in the pre-shoot interview, he's down to give new things a shot.
Certainly not a shy one, Barry was already popping a boner when he first took his jeans off. (Maybe he was more excited about this than he led on.) When he bent over and spread his ass to show his hairy hole, believe me, it was hard to hold the camera steady.
When Barry said he'd never measured his dick, I figured this would be a shoo-in to help get him off. I pulled out the measuring tape and barely got a flinch. In fact, he was so turned on that he almost immediately started pre-cumming, rocking his head back at the touch of my hand.
As I started stroking him off, Barry's attention went from the porn playing, to looking down at his cock getting worked until his body clenched up and he let loose a thick load that covered my hand and his hairy stomach.
Tags: Helping Hand, Hairy