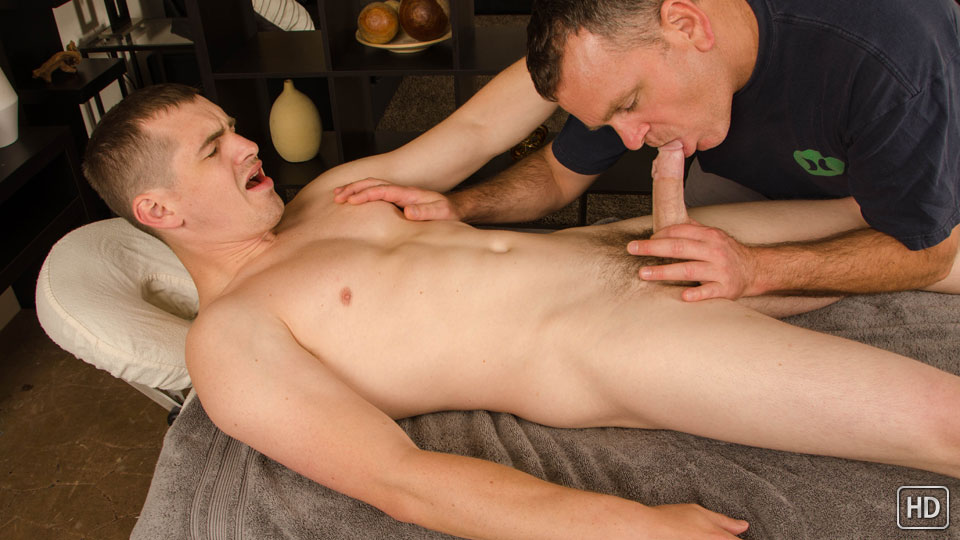 Watch the full scene:
Join Now!
When Oren got in touch, asking about coming back for another shoot, I hit him up about doing a happy-ending massage. Although he'd never gotten one before, he was all for it. I think his adrenaline junkie side was ready to take things up a notch.
He'd saved up a 2-day load, so you can bet he was horny. By the time he was face down on the table and I'd given his back a quick rub-down, Oren's cock was already getting hard. I reached under him to pull his dick out and gave it some attention with plenty of massage oil, making sure to spread his ass and rub his virgin hole.
Once Oren was on his back, dick standing at full mast, it was obvious he was enjoying the ride. With every pass of my hands, his cock got stiffer and stiffer. I thought it might be time to see how it tasted. A barely detectable quiver ran through Oren's body as I gave him a suck.
Trying to get him as close as possible, I teased his cock with my mouth and hands. Once the paced was picked up, Oren's whole body began tightening. At the end, he grabbed the sides of the massage table and convulsed as his cum ran down the side of my hand.