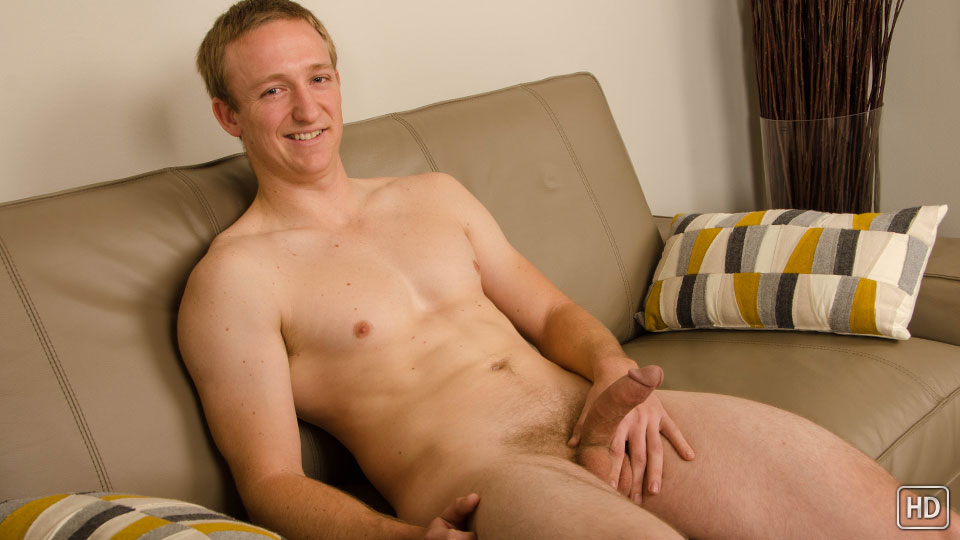 Watch the full scene:
Join Now!
Fitz is a So Cal transplant from the Midwest. He and his brother decided to move to San Diego a few years ago somewhat on a whim. He's been adapting well, describing himself as "somewhat of a beach bum," and actively pursuing the female population.
When I asked how long he'd been thinking about doing porn, he joked that it had been in the back of his head ever since he'd started watching it, but decided to get serious and make the leap just recently. He didn't tell anyone about it and said that most of his friends would probably be surprised about him shedding his clothes for the world to see.
Fitz played just about every sport he could growing up and kept himself in good shape, but only in the past handful of months made his mind up that he wanted to start really hitting the gym. Unlike a lot of guys, though, he said that he normally wears baggy clothes to hide his physique.
"It gives an extra bonus when I do hook up with someone and they see me naked," he explained to me off camera.
I'm sure his thick 7-incher is an even extra, extra bonus!
When the cameras were fired up, it took a minute for Fitz to get warmed up to them. But you can almost see when the switch got flicked and he let out his inner pornstar. Check out how he tried to hold back the smiles when he really got going. Fitz was definitely having some fun showing off his bod.
Fitz said he normally jacks off 2-3 times a day, sometimes getting up to six on his days off of work. He didn't say how long it'd been before the shoot, but the load was a healthy one that shot up to his chest.
Tags: Blond