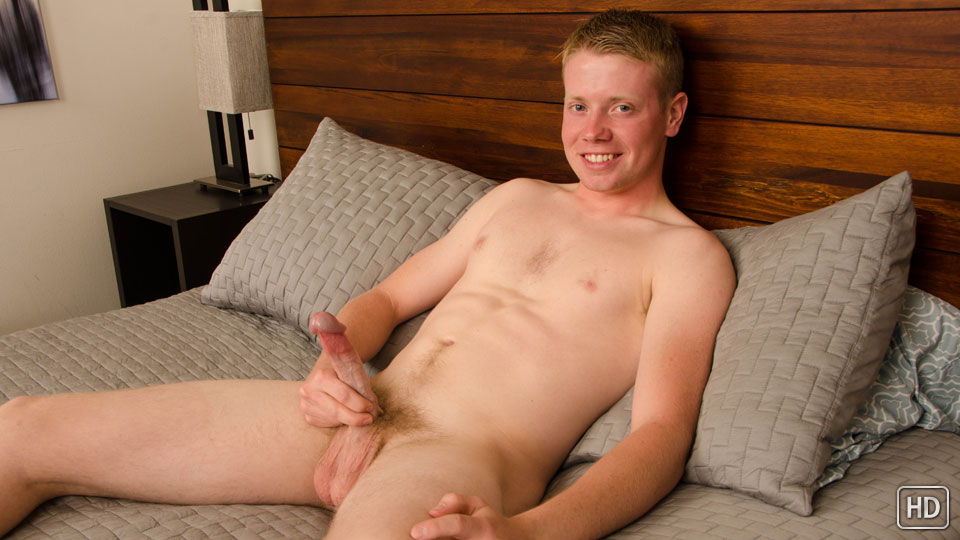 Watch the full scene:
Join Now!
Zach never thought he'd be a guy to get naked on camera. It was a buddy of his who brought up the idea and ended up doing a shoot on a another site when Zach figured he'd at least look into it. That's about the time we met. He came by just to talk it over and before long decided to make the leap.
Zach is 19 y/o, a country boy with a conservative background and, apparently, an exhibitionist side that he never realized he had. When his clothes first came off during the photo shoot, he was even shaking a little with nervousness. By the time we started shooting the video, that all changed.
Not that he's got anything to be shy about showing off. Zach is one of those smaller-built guys, blessed with a big ol' cock swinging between his legs. And once the cameras were pointed at it, it seemed to turn him on even more. I caught him a couple times watching himself on the monitor and ramping up his inner pornstar in response to seeing his dick on the screen.
After getting the "official measurement" (7-1/2 inches), he was given the thumbs-up to finish. Zach must have been right on the edge the whole time. Less than a minute went by before he gasped, "I'm gonna fuckin' cum," and splattered his stomach with jizz as he twitched and writhed on the bed.