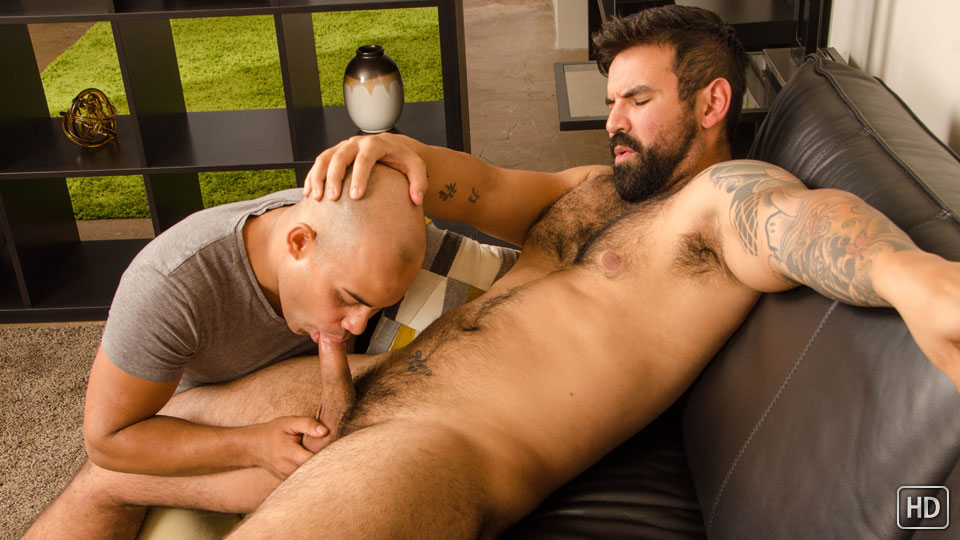 Watch the full scene:
Join Now!
The stars aligned in a way that worked out pretty well. Just when Freddy got in touch to say that he was ready to take the next step and get blown by a dude for the first time, a fan and member of the site (we'll call him Myles) messaged me on Tumblr saying that he'd like to be part of action. And Freddy was at the top of his list!
After some brief introductions and tips on how the shoot was going to work, the guys went at it. Myles was practically on auto-pilot as he dove in, peeling back Freddy's shirt and sucking on his nipples before focusing his attention on Freddy's cock.
Freddy took a second to warm up, but quickly seemed to realize that this was going to be a blow job to remember. Especially when Myles had him bent over and went back and forth, licking Freddy's hole and sucking his cock from between his legs.
Things really heated up when Freddy stood up and grabbed Myles' head, cramming his dick down Myles' throat and slapping his cock on his tongue.
Myles had some work to do to get Freddy to cum. He sucked him just about up to the edge of busting, then jerked Freddy off, licking the tip of his cock, until Freddy exploded onto his stomach. Myles was quick to jump in a get a taste as the jizz poured out, making Freddy's whole body quiver.
Tags: Oral, Uncut, Hairy, Muscular, Stocky/Husky