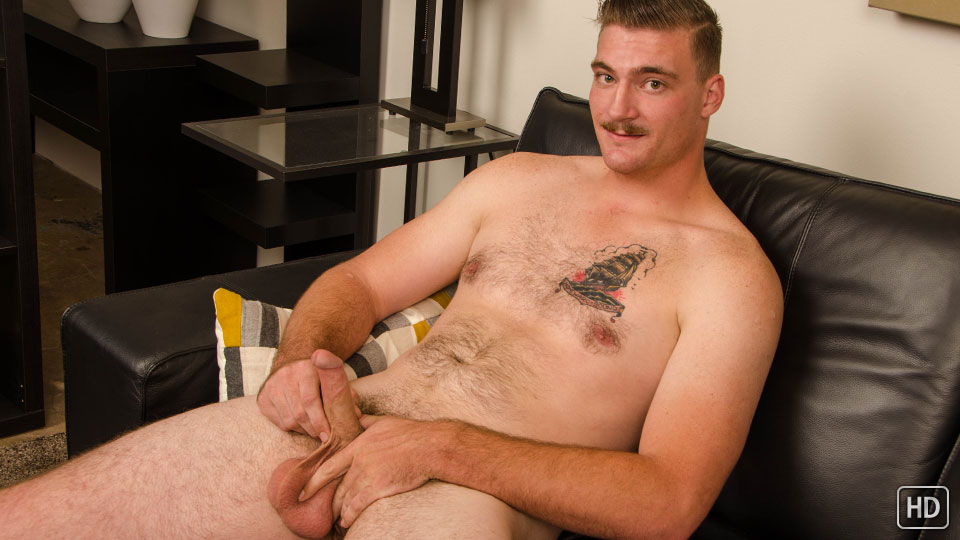 Watch the full scene:
Join Now!
Martin is one tall dude, standing at 6' 4". I hit him up with the "How'd ya like to do porn" line when I saw him walking through the downtown tourist area of San Diego.
It wasn't anything he'd given much thought about until it was dropped in front of him. But, as Martin said, it was something he could check off his bucket list, so why not?
Once his shorts hit the floor, Martin was rock hard in a matter of seconds. Even while we chatted about his low-hanging balls. Certainly not a shy one.
He didn't seem too bothered when I pulled out the measuring tape to get the official measurement, either; 6 1/2 inches long and 5 around.
Martin had saved up a couple days before the shoot, and didn't disappoint when the load came, either. Not exactly a shooter when he cums, but a thick one, for sure.
Tags: Auditions