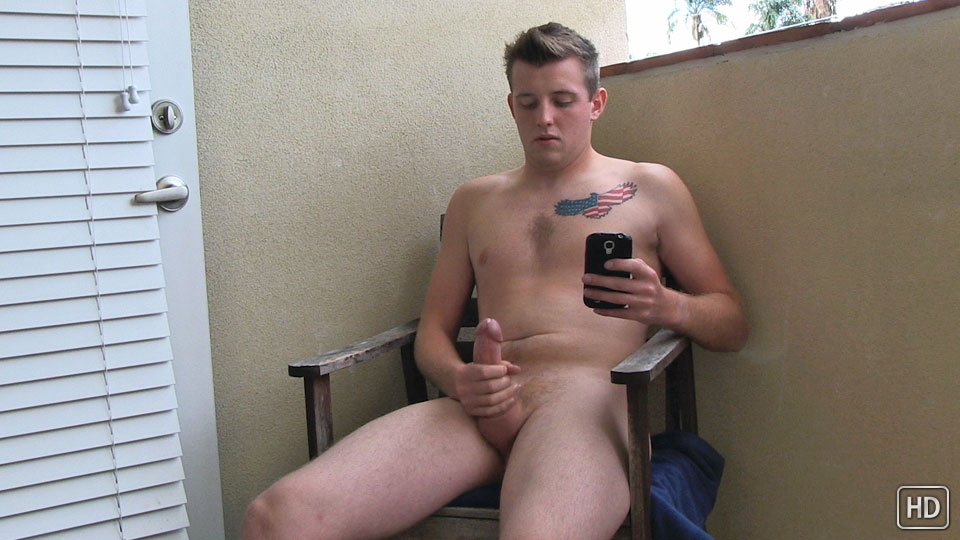 Watch the full scene:
Join Now!
Most of the guys know that there's more-or-less an "open door policy" if they are horned up and want to get out of the barracks to relieve some stress. And doing it in front of the cameras (at least for some) just adds a level of excitement.
One of Kenny's favorite things to do is jerk off outside. So when he called up a while back asking if he could come by and bust a nut, I set up the cameras and let him go at it on the patio.
There wasn't really much of a chance of him getting caught, but Kenny looked over his shoulder a few times, maybe just hoping someone might be looking up and wondering what was going on.
It certainly got his dick hard fast, and he pumped out a thick load that ran down his cock. He was even nice enough to give a close-up of the sticky mess that was left on his hand.
Tags: Redhead/Ginger, Qwicky, Blond