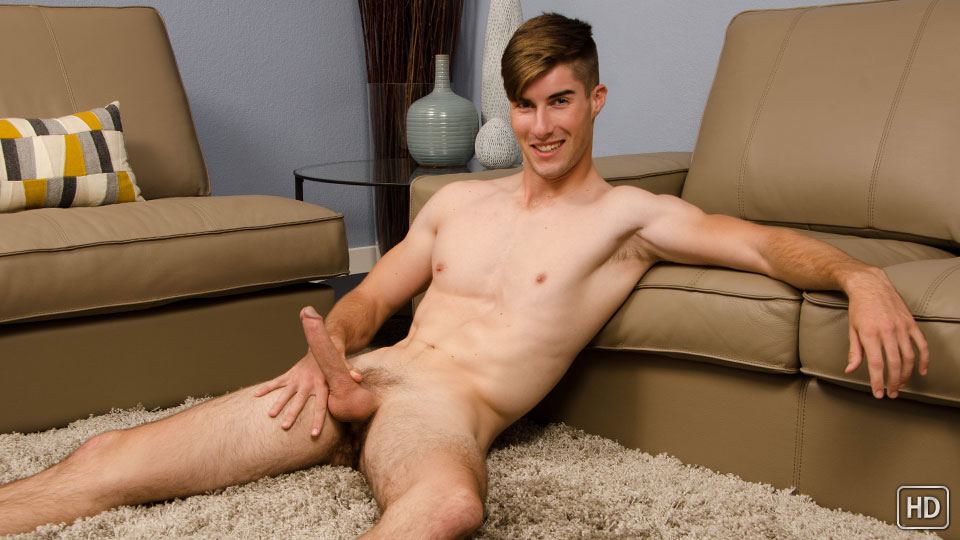 Watch the full scene:
Join Now!
Garrett is 19 y/o and found himself in So Cal after being released from military service. It was just the chance he seemed to want to get out and explore some new adventures.
In the past few months, Garrett has dabbled in nude modeling; still photos, underwear - that type of thing. Someone recently suggested that he take the next step to get naked on video and gave him my card. So, even though this is Garrett's first time doing a porn shoot, he seemed relaxed and even enjoy the attention more than most of the guys.
Turned out that Garrett has a kinky side to him: he's a BDSM "dom". That surprised me and, he explained, also does a lot of the girls he gets with. "I discipline them," he joked with a wicked smile.
Garrett identifies as str8, "but open minded." He's never done anything with another guy before, but I got the feeling there's some wiggle room around his boundaries.
He definitely wanted to make sure to leave a good impression for his first porn shoot, saving up a multiple-day load just for it. With the huge mess that covered his stomach and chest, not to mention the moaning that led up to it, it was a cumshot that seemed well-earned!
Tags: Big Cumshot, Hung, Muscular