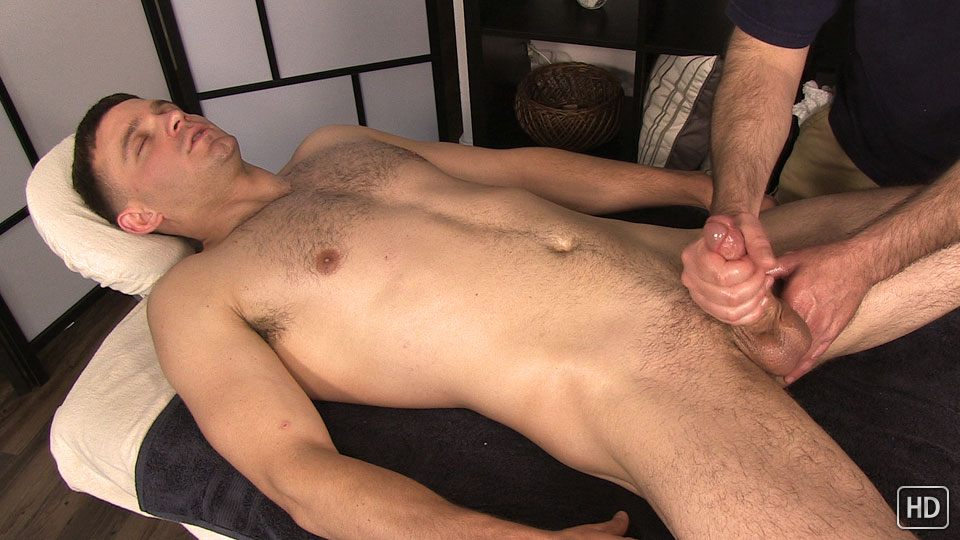 Watch the full scene:
Join Now!
While we were talking after his solo shoot, Gavin told me that he really liked getting happy-ending massages. "Addicted" might be too strong a word, but let's just say he really, really likes them.
When I told him he could get one here, he hesitated for a minute. The money seemed to seal the deal, but he readily admitted that he was open to trying something different. I'm sure he'd heard the rumors that guys know what they're doing in this department (moreso than any female he'd gotten a massage from before) and was curious to test the waters.
He was ready, for sure. When my hands moved from his shoulders and reached between his ass cheeks, Gavin's cock sprang right into action, pulsating from under him.
Gavin flipped over and the slightest touch made him get hard. He hadn't told me that he had a four-day load stored up and his balls were a ticking time bomb about to explode. All the better for an incredible finale!
After giving him a slow rub down, paying special attention to his nipples, with a few more strokes Gavin squeezed his eyes shut and a stream of cum flew out that shot all the way up to his chest.
Tags: Big Cumshot, Hairy, Massage