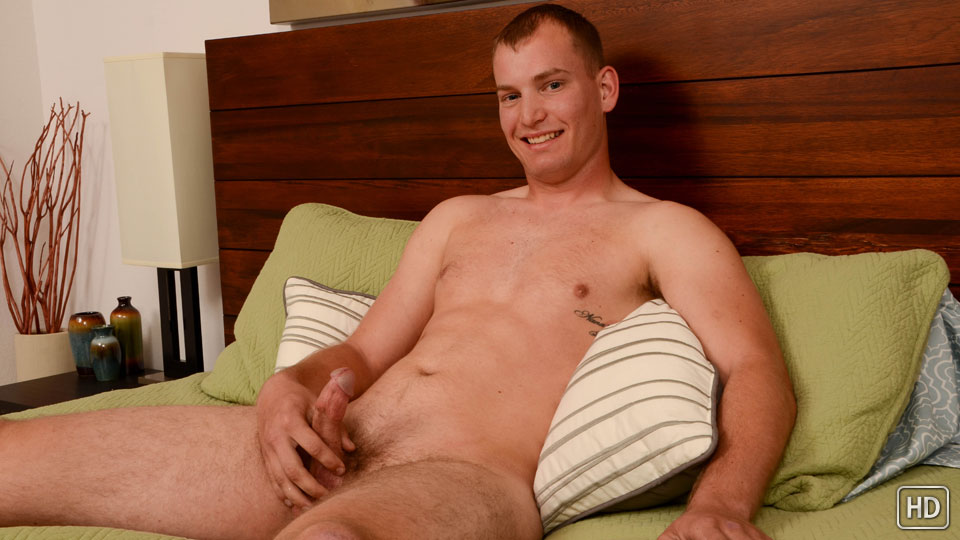 Watch the full scene:
Join Now!
Owen moved to San Diego from a small town in the mid-west courtesy of the military. A bit of a late-bloomer, he recently turned 21 and is just starting to explore some of his wilder sides. And while he was at it, thought he'd try getting naked on camera for the first time.
Curiosity seemed to be Owen's main motivating factor for wanting to do porn.
"The money is nice," he admitted, "but mostly I wanted to see what it was about and if I'd like it."
I think he even surprised himself. Owen said he was nervous going into it, but once his clothes came off and the cameras were pointed at him, there was an ear-to-ear grin on his face, as if he was slightly in disbelief at how much fun he was having showing off.
Normally, Owen jacks off at least once a day, but, luckily, he'd been too busy so he'd saved up for a full week before the shoot. And it definitely showed. When he got the thumbs up, Owen blasted a massive load that shot all the way across the bed.
Tags: Big Cumshot, Blond