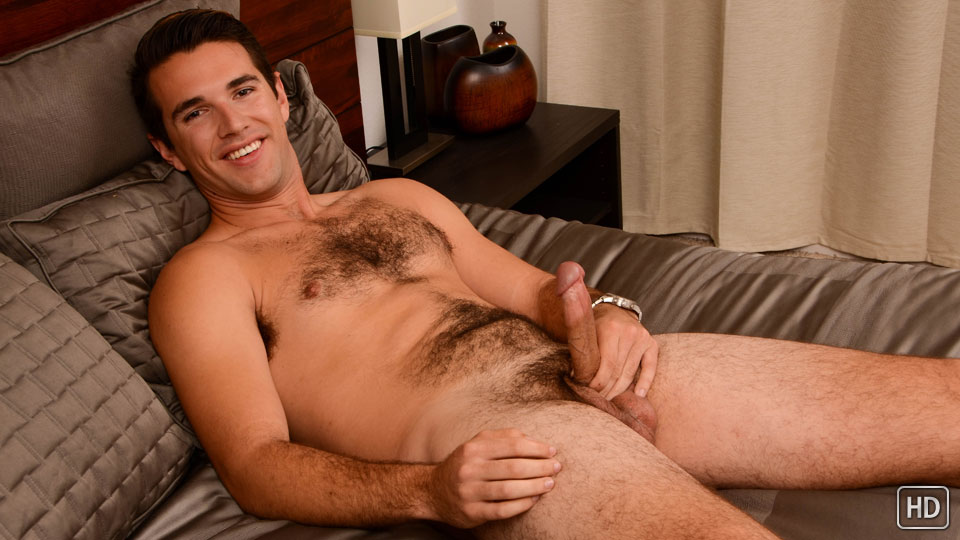 Watch the full scene:
Join Now!
20 y/o Derek belongs to a fraternity at one of the local colleges. He'd actually come over and done a solo a few months ago that I've been holding onto. But when he got in touch again recently, asking about doing another shoot, he'd shaved off the beard he had last time and looked different enough that I thought it'd be worth shooting a second j/o scene (plus, he was on the fence about doing anything more "interactive" on camera and I thought this might help grease the proverbial wheels a little.)
Derek hadn't told anyone about dabbling in porn -- not his girlfriend, nor any of his frat buddies. He did have an interesting story about one of the rituals they do with the new members of his fraternity, though.
"They had us all go down into the basement and jack off in a circle together," he recalled, adding with a chuckle, "It was a bonding experience, I guess."
Being a guy who normally rubs one out at least once a day, I was glad to hear that he'd saved up for a couple days. When cum time came, Derek's low-hanging balls tightened up and some of the thickest and whitest cum I've seen puddled onto his pubes.
Tags: Hairy