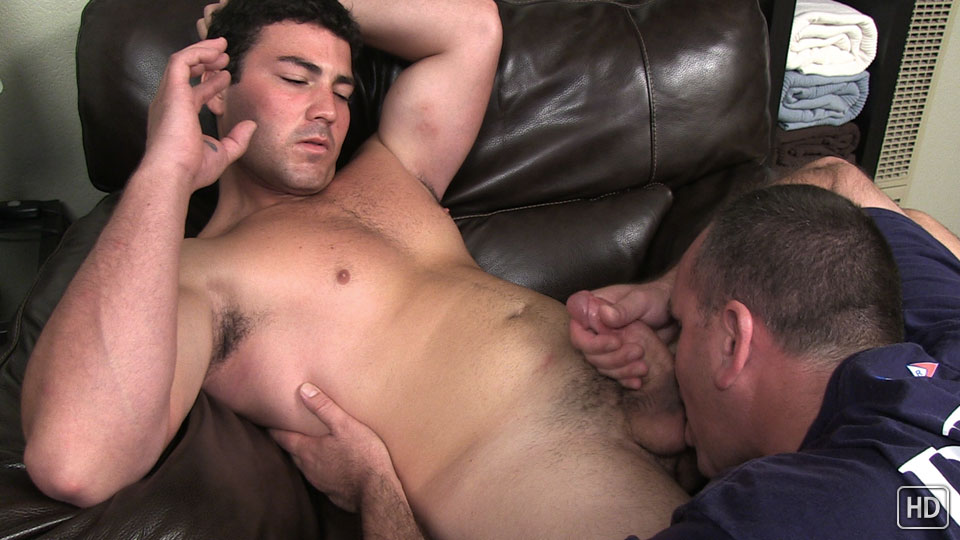 Watch the full scene:
Join Now!
People always say you shouldn't go grocery shopping when you're hungry. The problem being that you'll grab everything in front of you.
Well, a very similar thing happens when you're horny and trying to shoot a porn video.
Diego is a recent transplant to San Diego from South America had been doing some research about getting into porn. He ended up turning in an application here. I don't think either one of us expected what was going to happen during his first shoot. Normally, just a jack off video, things took a big turn as soon as his pants came off. Diego is uncut. I took a bit of a chance and started playing with his foreskin.
And when he didn't flinch... well, like I said, it was a challenge to keep my hands off the goods. Diego laughed at one point, admitting that having a guy touch his dick for the first time was a little different. It certainly didn't stop him from telling me how to finish him off, though.
"If you want to suck on it, it'd be better," he said with a sly chuckle.
Afterward, he admitted that getting head from a guy was better than he ever thought it would be. Judging from the squirts of cum that covered his chest, I'd say he wasn't exaggerating.
Tags: Helping Hand, Oral, Big Cumshot, Uncut, Stocky/Husky, Auditions