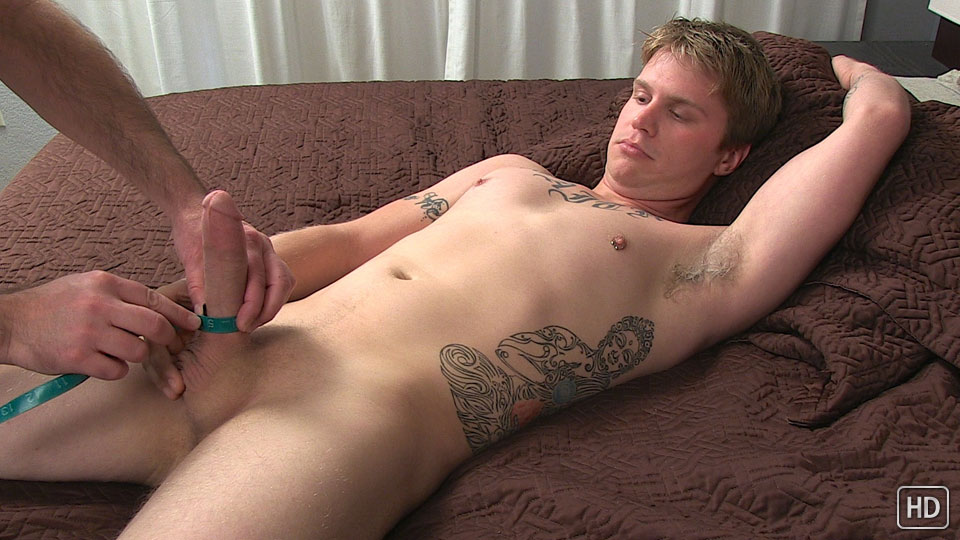 Watch the full scene:
Join Now!
We've all had that fantasy (or seen the porn flick versions) of seducing the pizza delivery guy. Well, this was kind of that storyline, but in reverse.
Jarrod just got out of the military and had gotten a job at one of the local pizza joints. I'd seen him in there a couple times, and one night I went in to pick up some slices and picked up a little more. I slipped Jarrod a card and told him about a way he could make some extra cash.
As it turned out, he'd been thinking about doing porn for a while, so my timing worked out pretty well. He was so excited about it that he even told his co-workers about going to get naked on camera. His boss laughed about it, but a few inquisitive ones wanted to see his video and what Jarrod was hiding behind his jeans.
No wonder why; his bulge was eye-catching to say the least. And just shy of 8 inches when he got it fired up. I had to check, of course, to get his "official" measurement. (wink)
Jarrod's jack off schedule is also impressive: 3-5 times a day! He took my advice, though, and saved up for his porn debut; 2 1/2 days worth of cum. A nice-sized load that ended up coating his stomach.