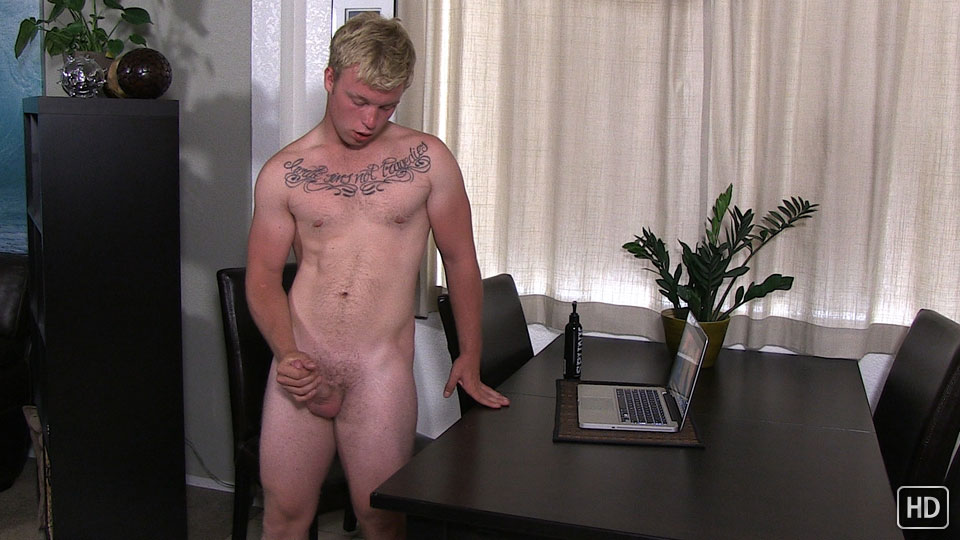 Watch the full scene:
Join Now!
A lot of the guys have said they thought about doing porn because they're horny a lot. That might be true to some extent, but I don't think many come close to Hugh who is just a machine when it comes to jerking off. Five times a day is normal for him. And that's in addition to his hook-ups.
Me, being a fan of big cumshots, can't get enough of seeing Hugh bust his massive loads. I called him up one afternoon, asking if he felt like making a little cash and getting one of his five JO sessions done in front of the cameras. 15 minutes later he's in my kitchen, rubbing his already-hard cock through his workout shorts. I'm telling you, this guy is always horny.
Short n' sweet, with a classic cumshot from Hugh that shot clear to the other side of the table.
"I think your table's gonna get pregnant," Hugh joked afterward.
With the amount of sperm he left on it, I kinda wondered if it might be true...
Tags: Big Cumshot, Blond, Qwicky