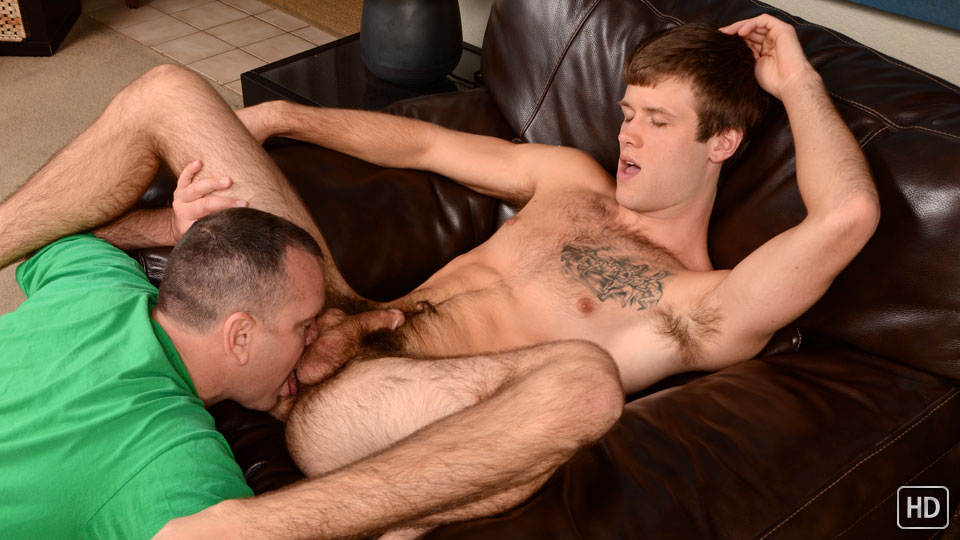 Watch the full scene:
Join Now!
When Cy had come over for his qwicky video a few weeks ago, I really wanted to get him back for a blowjob. I love his tight furry bod and a fair number of members apparently do, too, asking to see more of him on the site.
Cy was a little hesitant. Not because he was afraid of doing anything with a guy, necessarily, but he admitted that it's really hard for him to get off from bjs. I took that as a challenge.
He was ready to go by the time his shorts were peeled off of him, with a cock that was growing steadily as I started sucking on it. When I pushed Cy's legs up and went between rimming him and sinking a finger into his hairy hole, he started moaning louder. That was obviously the magic button because his cock started throbbing the more I finger fucked him.
Cy stood up and the challenge was on to finish him off. He grabbed the back of my head and thrust his hips toward my mouth. Cy shut his eyes, clearly concentrating on going for the goal, too. It took a minute, but a sudden twitch ran through his body and Cy said he was about to cum. Not wanting to waste a drip of his hard-earned load, I opened my mouth and let him blow it right onto my tongue.