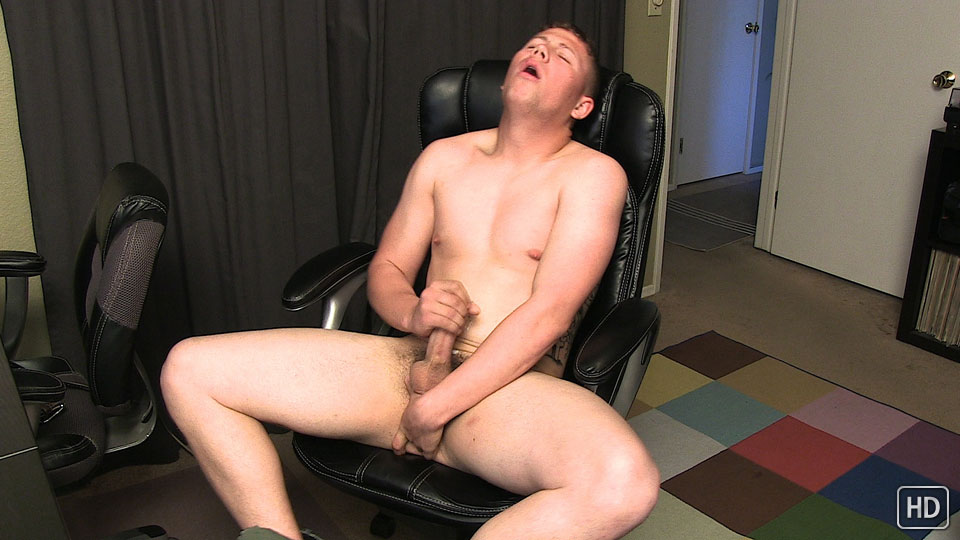 Watch the full scene:
Join Now!
Sean called one day, saying that he was in the neighborhood and wanting to know if he could stop by. This out-of-nowhere phone call could only mean one thing-- he was horny and wanted a place to jerk off away from the barracks. No problem!
I think just about every room in the house has had someone do a shoot in it, except maybe SpunkWorthy Central; our own little man cave. It was about time to de-virginize it. I set up the cameras and let Sean pound one out watching some of the boy-girl videos from the site.
Twisted as he is, Sean made an enigmatic comment to me afterward about there being "a surprise at the end." And a hot one, it was. As if fingering himself while jerking off wasn't enough of a treat, after busting a load onto his stomach, Sean scooped up the cum and sucked his fingers clean.
Tags: Qwicky