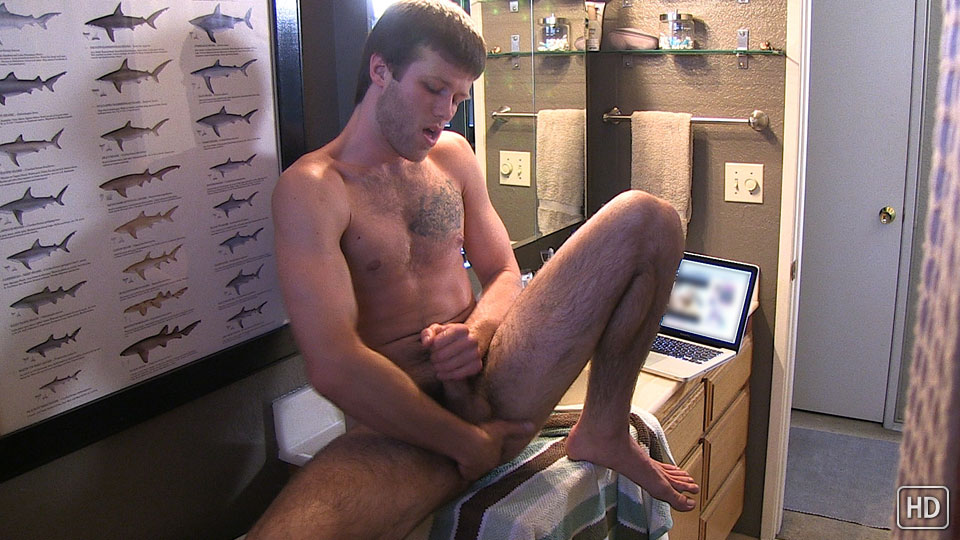 Watch the full scene:
Join Now!
It'd been a while since Cy had been around, so I was glad to hear from him. And he was glad to hear he could make another video (and some extra cash.)
Cameras set up in the bathroom, I let him go at it. Cy is one of those guys who's turned on by being watched a little more than the average guy, so he spent a some time eyeballing the lenses pointed at him, clearly enjoying himself.
With a little lube, fingers started disappearing up his ass (I just gotta get him back to bottom again!) and, before long, cum was dripping down his body.