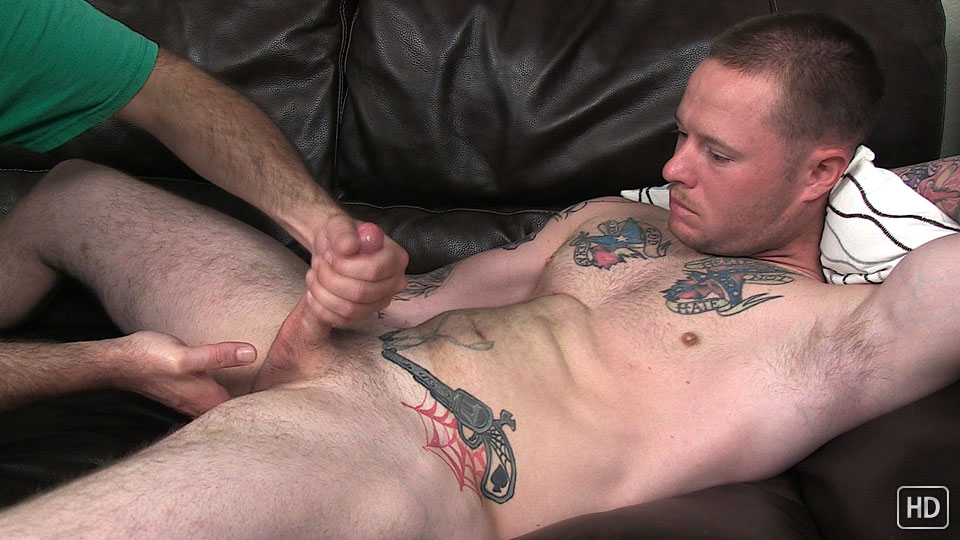 Watch the full scene:
Join Now!
Austin was referred to me by a friend who likes to... umm... "entertain" the troops.
He (Austin) identifies as straight, but there seemed to be some wiggle room around those boundaries. Knowing that Austin was used to some guy-guy interaction, I let things progress with the standard jerk off video, but, when he bent over to show off his ass, decided to see how far things could go.
Austin barely flinched when I started rubbing his hole, licking my finger to slip it inside his ass. Seemed like that was his magic button because he wanted to know if I had any toys.
After just a few seconds of pushing a butt plug up his hole, I could feel Austin's cock throbbing in my hand and knew he was about to bust.
When he flipped over, Austin's whole body tensed up as thick globs of cum spilled onto his stomach while his ass clenched up against my finger that was knuckle-deep in his ass.
Tags: Helping Hand, Anal toys, Auditions