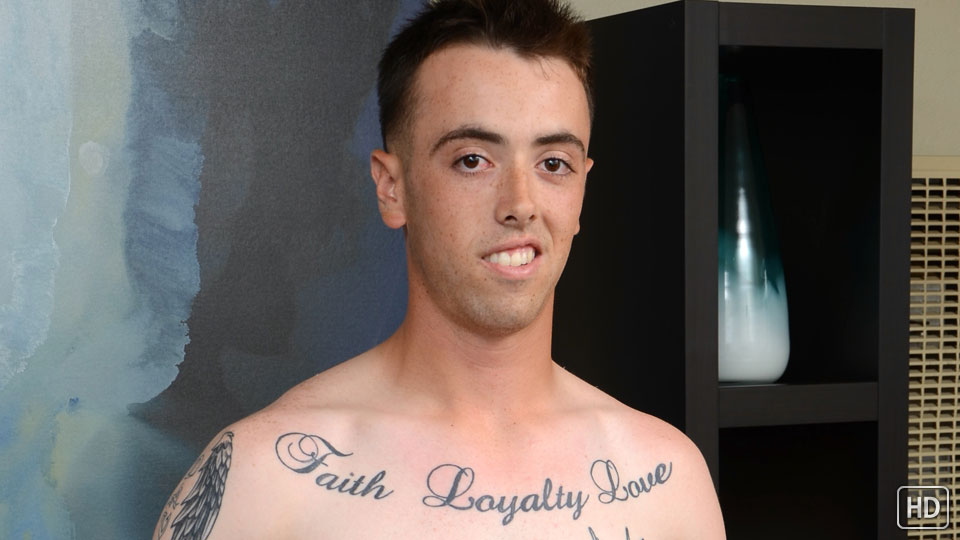 Watch the full scene:
Join Now!
Gordon was introduced to me through a mutual friend. He's a 20 y/o Marine who has had a lifelong dream of doing porn, and when our mutual friend told him that he might know a way for that to happen, Gordon was texting non-stop for a week asking when he could come over.
Gordon was so excited about dropping his pants on camera that his dick was already standing at half mast by the time his denim hit the floor. And as soon as he lubed up his cock was rock hard to the very end.
He identifies as straight, but I got a distinct feeling that there was some curiosity about crossing that boundary. If for no other reason, just to "try new things," as he put it.
Gordon told me that he doesn't really shoot very far when he jacks off. Apparently, he didn't realize how turned on he'd be doing it for the world to see. He worked himself up to an intense climax, shooting cum all the way up his arm. I think he even surprised himself!
Tags: Auditions