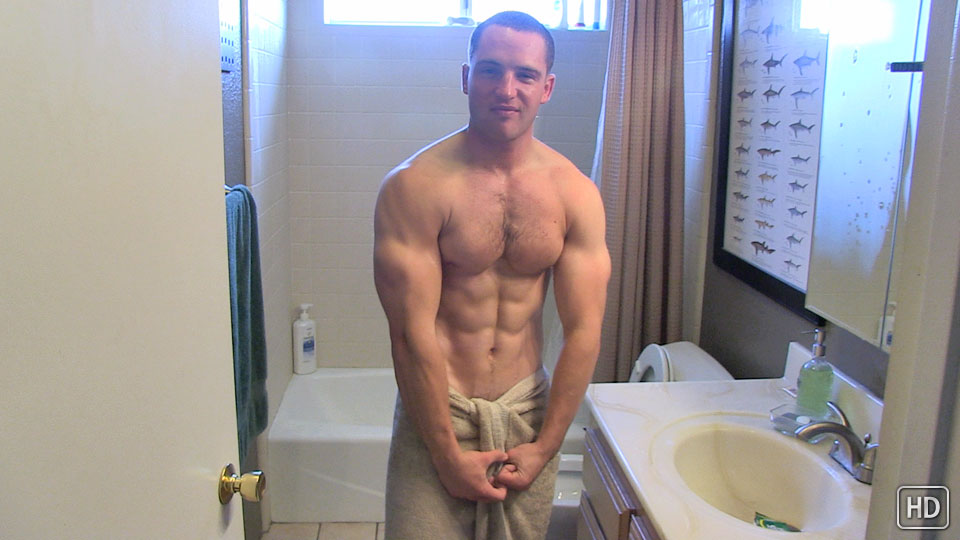 Watch the full scene:
Join Now!
Spoiler Alert: If you think the massage scenes don't have their out-takes, then you might want to skip the first minute or two of this behind-the-scenes video. Not to ruin the fantasy, but there actually is some editing involved.
If you want to see some of the "real life" stuff that goes on while the cameras are rolling, then check this one out. Even *I* was surprised at what came out of Dean's mouth when we had to cut because he was getting too close to the edge!
Either way, the shower part alone is worth watching. Dean's cock is raging hard, even well after he nutted all over my hand during his massage.
And if you've ever wondered how two str8 Marines deal with the problem of finding time to jerk off while sharing a barracks room... well, this should pretty much sum it up.
For you piss fans, because he was drinking about a gallon of water a day for his "cutting up" regimen, Dean took a leak that went on and on and on and on...
Tags: Muscular, Hairy, Behind-the-Scenes