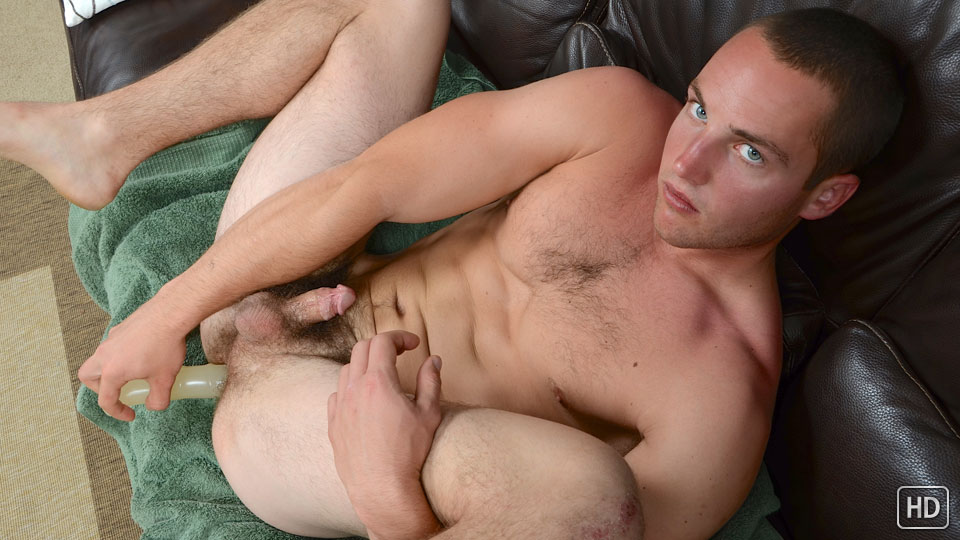 Watch the full scene:
Join Now!
Dean's fans already know that he likes fingering his tight hole while jerking himself off. But this time, Dean wanted to give his fans an even bigger treat by taking his first dildo. Dean showed up ready for the challenge. He revealed his ripped body as he slid his shirt off, announcing that it had been five days since he nutted.
Dean started off by sucking on the dildo as he got himself hard, holding it in his mouth as he stripped his jeans off and gave us a peek at the sweet ass that was about to be pushed to its limits.
Once he had worked himself up, Dean lubed up the large toy, threw one leg in the air and pressed it against his hole, breathing deeply as he worked the toy deeper and deeper into his hairy ass.
I nearly dropped the camera when Dean pulled the toy out of his crack and put it straight into in his mouth, shoving it so far down his throat that he started gagging on it!
He then got on all fours with his butt up in the air, cheeks spread so we could get a real good view as he reached back and rammed the toy back into his hole, which was now loosened up and allowing Dean to fuck himself even deeper.
He still took breaks to suck the toy some more, going from ass to mouth, getting it lubed up with his spit before ramming it back inside. Lube and spit dripped out of his ass as it was invaded by the toy.
Dean lay on his back for the grand finale, stroking his throbbing boner as he pulled the dildo in and out faster and faster until a hot load burst out of his cock all over his six pack abs.