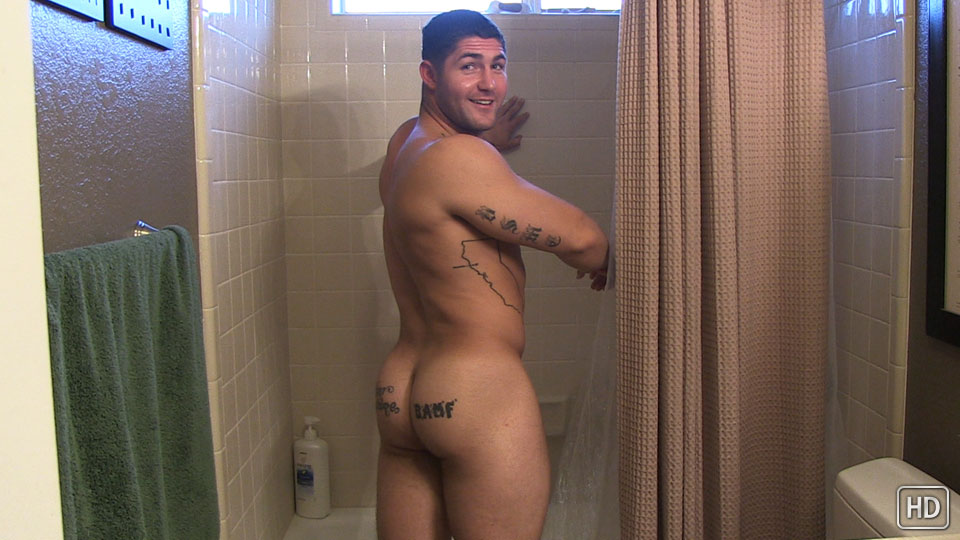 Watch the full scene:
Join Now!
"Can I use your shower?" Nicholas asked after his shoot.
Of course, he could! But with the caveat that we all get to watch. For someone who told me that he was a little camera shy, he didn't seem to mind the extra attention.
There must be truth serum in the tap water here. Among the things we find out about Nicholas: the story behind the tats on his... well... on his behind, how he discovered that he liked having a finger up his butt, the short list of people who know he's doing porn, and the story leading up to him admitting, "For lack of of better words, I'm a nympho."
In between all that, Nicholas couldn't keep his hands off his cock and almost went for round two right there in the shower. Instead, while drying off, he took a big ol' piss that kept going, and going, and going, and...
Tags: Uncut, Muscular, Behind-the-Scenes